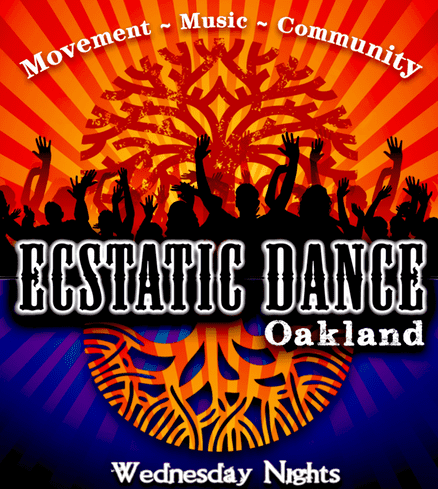 Weds Oakland Ecstatic Dance
Dances On-Hold until Sweets has a Long Term Lease Holder!
The Original Oakland Ecstatic Dance at Sweets Ballroom,
since 2008!

Sweet's Ballroom needs a long term lease agreement for us to be able to continue to dance in it's majestic hall in Uptown Oakland.
Please contact us if you have the desire to collaborate or know potential partners in this realization, that we may dance together again at Sweets Ballroom!  Rent is only $28,000 a month.
Let's Dream and Scheme, Realize, and Actualize.
Until then, Tyler is looking at Alternative Spaces in Oakland & The East Bay.  Have Suggestions?  Send a Note.
Blessings.
Until then, San Francisco Ecstatic Dances are HAPPENING Every Sunday Morning at the Church of 8 Wheels, and Fairfax Ecstatic Dances are HAPPENING at Fairfax Community Church on Friday Nights
1933 Broadway, Oakland, CA