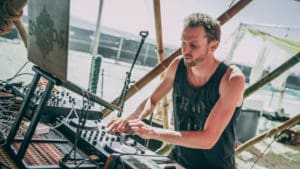 Bringing the party to consciousness and consciousness to the party.
Blissful bass music meets a wide variety of genre's for a full on ecstatic dance experience 🙂
Equanimous is a music producer, DJ, and multi-instrumentalist. He combines elements of downtempo, bass, and house music to create a joyous high vibrational atmosphere on the dance floor. Equanimous expands the electronic music experience by playing live djembe, keys, and beatboxing along with his tracks. He's known for his deep bass, beautiful melodies, live looping, and creative rhythmic beats that take people into a state of euphoric dancing and heart-centered bliss.