7 pm Movement Warm-up
7:50 pm Opening Circle
8 pm Ecstatic Dance with live DJ
10 pm Sound Healing with live musician
We dance on bare feet. With awareness. In a vital space.
~ Embodied Spiritual Peak Experience with Full body bass ~
Connect with the tribe & refuel your soul
20  € / 17 € for jobless/students (please bring proof). If money is an issue, maybe you can help with the event. 5-7 days before the event (!) write to: ecstaticdanceberlin@gmail.com
FMP1
Franz-Mehring-Platz 1
10243Berlin
Next Dances:
12.10.2023 – DJ Binder (Thursday)
25.10.2023 – DJ Leah Luna (Wednesday)
01.11.2023 – DJ Pascal De Lacaze (Wednesday)
09.11.2023 – KULAM PROJECT (Thursday)
07.12.2023 (Thursday)
20.12.2023 (Wednesday)
Like Ecstatic Dance Berlin
CONNECT with Ecstatic Dance Berlin Community
Twice a month on a Thursday/Wednesday; sometimes special events on weekends
FMP1, Franz-Mehring-Platz, 10243 Berlin
DJ BINDER
October 12, 2023
Ecstatic Dance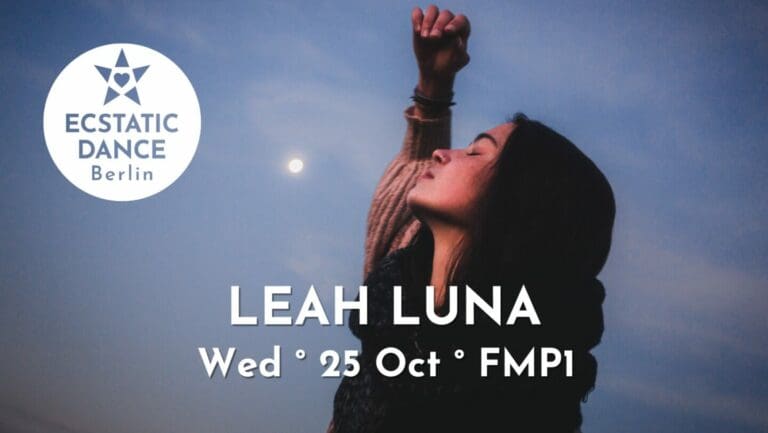 DJ LEAH LUNA
October 25, 2023
Ecstatic Dance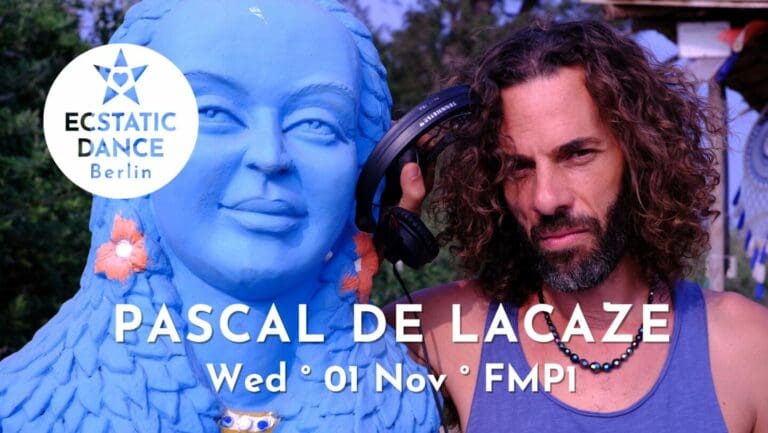 DJ PASCAL DE LACAZE
November 1, 2023
Ecstatic Dance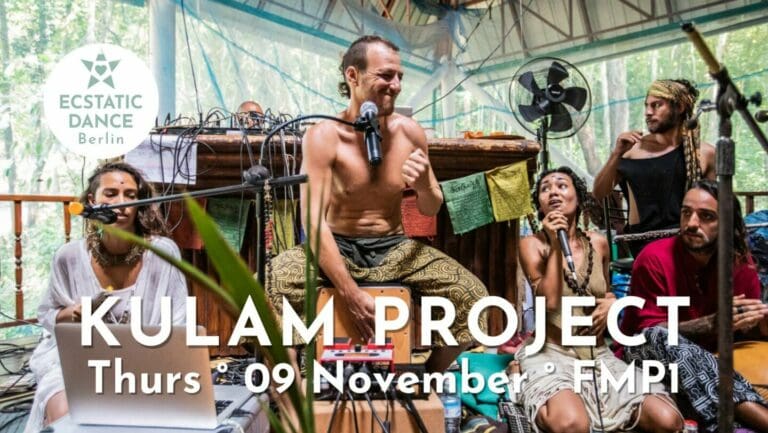 KULAM PROJECT
November 9, 2023
LIVE ECSTATIC DANCE SPECIAL
Ecstatic Dance – 3 Simple Guidelines
1. We Dance without shoes (or: We Dance Barefoot)
This allows us to connect more fully with the Ground (socks are OK)
If you have a physical condition that you need dance shoes, then OK
2. We Dance without words (or: We Dance with Body Language)
This makes it easier to be in a Meditative State
No Verbal Instruction from the Facilitators
No Talking from the Dancers
3. We Dance as We Are
No Drugs/Alcohol, No Phones, No Camera/Video, No Scents, No Expectations, No Judgements, No Shoulds, No Oughts… Just Be Yourself; With Respect for Ourselves, the Space, and One Another.