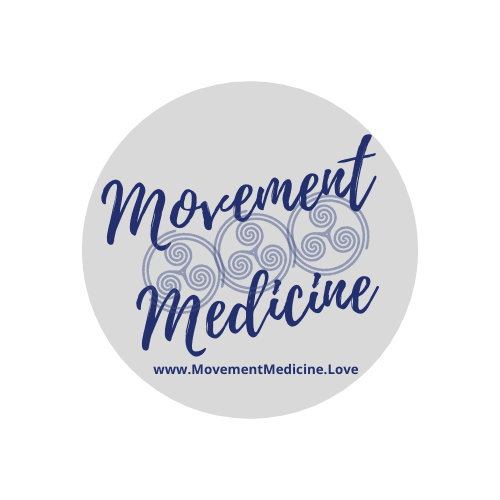 Movement Medicine also hosts an Intro class on the 2nd Sunday of month.
Dance Church Journey + Dinner
4th Sunday of Month
Suggested investment: $5-20+
5:00 – 7:00 pm @ 2121 Gains Street, Nashville, TN
Dinner – join in community at a local restaurant immediately after
What is Dance Church?
Dance Church – also known as Conscious Dance, Ecstatic Dance, Sweat your Prayers, Free-form Movement or a Movement Meditation practice – is all that it's name implies.
Dance – a place to come and just simply dance your cares away, move your body set to live DJed music.
Church – a place to worship in community  – but in your body.
What should I expect?
We will have a short opening circle at the start time.  After this, we begin our journey – staying out of our verbal words and following the impulses of our body.  The music will flow much like a group fitness class, with gentle music building to a few peaks of waves of varying lengths.
Take breaks when you need them.  Visit the Altar area to pray, journal, meditate or just be.  Enjoy witnessing & be inspired by others in their fullest expressions.  Sing along to songs.  Hum, laugh, cry, shake, shimmy or all of the above.  Connect with others in dancing circles and maybe even Contact Improv (see note above in Class description).
There are no sermons – just a few simple guidelines shared in the opening circle to get you started.   Relish in the fact there are no steps to follow – and there is no right nor wrong way to move.  Let go of all the mental chatter.  Think of this as a nice vacation for your mind.
What should I wear?
Whatever you want.  Just think about: you will sweat, possibly a lot.  And you want to be able to move freely.  Feel free to get creative.
Anything else I should know?
This is a space FREE of drugs+, alcohol, perfume/colognes and even heavy natural smells (including B.O. and essential oils)~  and conversations.
We dance barefoot – or with socks or little foot undeeze
There are no mirrors – so you don't judge the way you move!
Come to the class on the 2nd Sunday to learn more!!! or take this online course at the very least
+ recreational & anything that would alter your mental capacity to keep yourself and others safe
4th Sunday is Dance Church
2121 Gains Street, Nashville, TN 37207
Simple Guidelines
1. We Dance to FEEL and EMBODY our uniquely creative self-expression – whatever that looks and feels like to you (hint might not look like dancing as we know it!)
In order to facilitate this, please note this space is FREE of:
intoxication (from drugs, alcohol)
Phones, Camera/Video Scents
free of acting on our expectations, judgements, shoulds, uughts…simply allow yourself to just be
2. We Dance using Body Language to speak – with respect for ourselves, one another and the space.
This is space is free of verbal Instruction from the Facilitators and talking from the Dancers.
This allows us to drop out of our Tower of thought, freeing the mind to reach a Meditative State via movement medicine!
In the opening circle – we review the int'l and dance specific guidelines* as to how to communicate non-verbally to others what your consent is
3. We Dance Barefoot – or with shoes, socks or foot-undeeze specifically for off-street dancing*
Allowing us to connect more fully with the Ground and ourselves – while healing our movement patterns
* If you have a physical condition that you need dance shoes, then OK
+we have a wrist band system to indicate non-verbally non-availability to dance with others