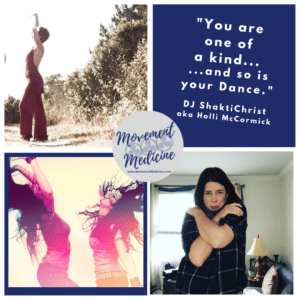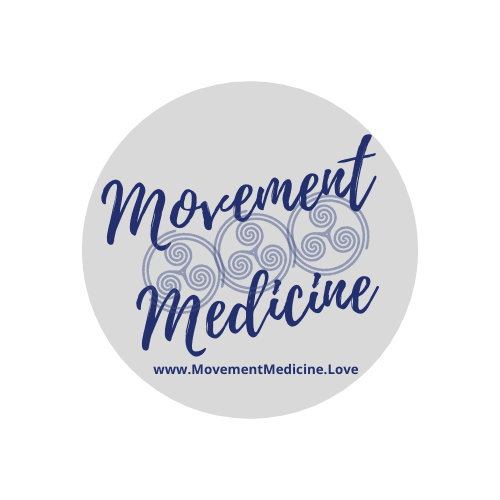 Each dance journey is uniquely created, responding to the the energy and emotions of the individuals, the collective and the cosmic energy in order to coax dancers into the Pregnant Void of All Possibilities.
Holli has one of the deepest, most varied libraries of any Ecstatic DJ.  She mixes familiar ecstatic dance songs while also seeking out a-typical music (last century, remix top-40, classical, modern classical & EDM mix, multi-cultural tribal, show tunes and ballads and more).  Her song choices are big, bold and fresh – using any and all genres to help you feel safe while also challenging your habitual movement (and thus thot) patterns. No two sets are even remotely the same.
Holli pulls on her work as a Spiritual Director, mixing it with her finely attuned kinesthetic nature and expert wisdom as a Gatekeeper of life and death in order to coax you into the Pregnant Void: the space where death & life are the same. Where all possibilities co-exist.
Holli's journeys have a knack for evoking the fullest range of emotions available to the human soul: every flavor, texture, tear, grief, hope, joy, desire, longing, dream, passion.  Her sets explore the immense range of worship of both the sacred and obscene, the grief & the praise. Her deepest desire is for you to have a visceral, raw experience of the music moving thru and in you – moving you to explore undiscovered terrains within.  Her sets truly help you uncover and express even the most unknown emotions lodged deep inside .
Ohh – and she delights in being able to surprise her co-creators in some new way – so be forewarned!
I broke my right foot while practicing Zumba and within a month my Christian faith broke down completely. Six weeks later I experienced my first free-form conscious dance space. I was enamored. I felt free and open – even with a broken foot! Once my foot was healed, I was invited to an Ecstatic Dance in San Louis Obispo  where I immediately fell in love with the practice. Finally there was a space in which I could replace the community of church and spiritual practice. It fit all of that and more. It wasn't long before I began facilitating my own Ecstatic Dance experiences, combining my background in group fitness design, NLP coaching, somatic feminine leadership, and Body Language training.
As a DJ and facilitator I intend safe, deeply expressive spaces with these 2 key points:
Safety requires education on Embodied consent (including what blocks our yes and no within us) that goes beyond what can be shared on the invite, during the opening circle or non-verbally.  Thus I seek to create awareness during these times that more education is needed, and offer the education that is needed.
DJing is about exposing, challenging and breaking the unconscious, habitual linear patterns of individuals and the collective via movement.  Just moving to move is not as important as HOW WE MOVE.  How we move dictates how we think. How we think dictates how we move.  Let us get comfortable in the uncomfortableness of new movement – and change the world while we are at it.
Intro to Free-Form Movement: I am brining my wealth of Group Fitness & Triathlon Coaching, somatic feminine leadership and the science of body language  into pioneering this BRIDGE class for the ED movement.  This class moves people from more traditional group fitness type classes (Zumba, Nia,"follow the leader") into the world of conscious, free-form movement. Please go read more and spread the word!
To learn more about Holli and how to work with her as a Health & Spiritual Director, please visit her website: MovementMedicine.Love