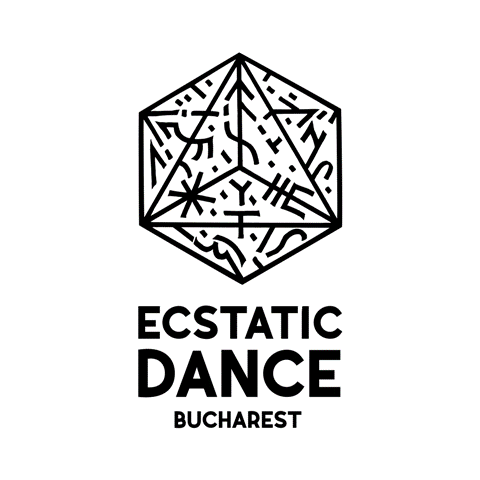 A Regular Dance Practice for Celebration, Exploration and Healing
ECSTATIC DANCE – A JOURNEY of transformation
+ Guided Warm-up / Face painting / Sound Bath
In 4 hours of music, movement and community, Ecstatic Dance brings the perfect opportunity to feel…
• nourished by the energy of dance
• strengthened in the connection with your body and others
• reassured of your freedom and authenticity of expression
• invigorated after a complex and creative workout
BEFORE YOU COME //
Ecstatic Dance is an Alcohol and Drug free space. Please refrain from wearing perfume, leave your shoes and conversation outside the dance floor. Take a water bottle and changing clothes with you and be ready to sweat
WHAT TO EXPECT //
Ecstatic Dance is a free form dance meditation that frees the most authentic dance within you, generating magic, unity and transformational energy. We start with simple warm-up exercises meant to get our bodies moving, help us feel familiar within the space and with each other and prepare us for the dance journey.
For two hours, the DJ will create waves of slow and rapid music, guiding the dancers through different intensities. You can dance as you wish, alone or with others, big or small, lying on the floor or jumping in the air. Ecstatic Dance welcomes everyone and everything. We wish to create a safe container where you can feel free to express whatever comes up when you shake up your cells.
FOR WHO //
You are welcome to join us regardless your experience, your physical or emotional shape. On the dance floor you will be meeting people of all ages and aptitudes who came for the wonderful benefits and nourishment of dance for the body, mind and spirit.
If you can hardly find the place or the people to go dancing with, if you think you can't dance, if you feel your body stiff or your movements monotonous, Ecstatic Dance is the place for you. Here you can find the freedom to move as you feel like, with no pressures and especially no judgments. We are all here on our own individual process of rediscovery and learning, in an environment where we are cultivating awareness, respect and compassion.
OFFERINGS//
We like face painting because it highlights the unique beauty of everyone, it encourages us to look at each other more closely and it inspires us to give a ritual dimension to our dance. If you like the idea, come starting from 5:00 pm to decorate your skin with unique, colorful and heart resonating designs created by our community's talented artists.
We offer free filtered water in reusable cups. You can bring your own bottle or cup and refill it there. Thank you for helping us create a gathering that's friendly with our planet and reach our goals for zero waste events!
TIMETABLE //
5:00 pm – One hour for arrival, face painting and socialising.
6:00 pm – Welcome circle
6:20 pm – Cacao Ritual & Warm-up
7:00 pm – Ecstatic Dance Journey
9:10 pm – Closing Circle
>>> Book your spot <<<
Please fill in the registration form you'll find clicking on the following link
FAMILY FRIENDLY //
Ecstatic Dance is not an experience designed for children; however, you're welcome to bring them. We do require you to take full responsibility that your child understands and respects the guidelines of the event, like everyone else.
0-11 years: free dance, 12-16 years: 50 lei
Please keep in mind that the sound levels will be as for an adult event, so it's necessary to protect your child's hearing.
Also, please be mindful that you're sharing the space with others, so during quiet moments (circles, cool down) children must be kept quiet. Every child should be with an attentive adult at all times. Thank you for making this a great event for all!
WHERE //
VERTIGO DANCE SCHOOL
B-dul Pipera nr. 4E, Voluntari
Public transportation: Metro station Aurel Vlaicu, Buses 112, 231; Public transport Voluntari – busses: R416, R450, R459 – see the routes on https://www.stvsa.ro/
ENERGY EXCHANGE //
100 lei/participant during Early Bird
120 lei/participant after Early Bird & at the gate
REGISTRATION//
To be able to provide a comfortable experience for you we need to know you're coming, so please fill in the registration form you'll find clicking on the following link
Every two or three weeks - please check our website! www.ecstaticdance.ro
Vertigo Dance School, Șos. Pipera 4E, Voluntari
DJ Inni
February 18, 2023
@ Vertigo Dance School
Ecstatic Dance – 3 Simple Guidelines
1. We Dance without shoes (or: We Dance Barefoot)
This allows us to connect more fully with the Ground (socks are OK)
If you have a physical condition that you need dance shoes, then OK
2. We Dance without words (or: We Dance with Body Language)
This makes it easier to be in a Meditative State
No Verbal Instruction from the Facilitators
No Talking from the Dancers
3. We Dance as We Are
No Drugs/Alcohol, No Phones, No Camera/Video, No Scents, No Expectations, No Judgements, No Shoulds, No Oughts… Just Be Yourself; With Respect for Ourselves, the Space, and One Another.