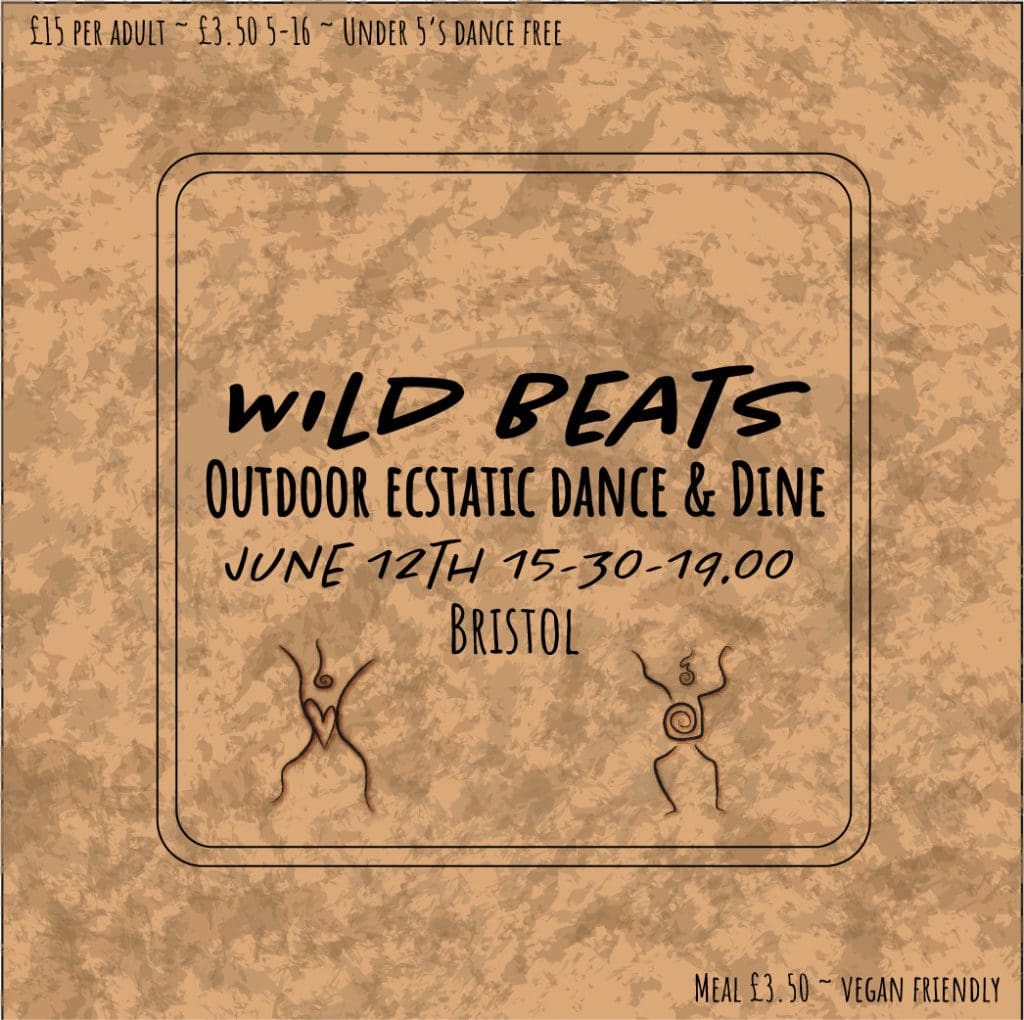 Wild Beats Ecstatic Dance & Dine
Wild Beats hosts conscious dance events, aimed to get people moving and grooving, followed by some community building over a wholesome meal.
We are blessed with hosting at a beautiful conservation site located just on the outskirts of Bristol, here we can dance amongst the flowers, the trees, the birds and the bees!
Schedule for June 12th:
15.30 – Arrive & settle
15.45 – Opening circle & group warm up
16.00 – DANCE
17.45 – Closing circle and sound healing
18.00 – Communal meal (optional)
Our community meal is also open to the public to join if they wish, there will be limited spaces for this and dancers will get priority.
We plan to introduce a jam session at the end of each meal, we are just waiting for confirmation on this. Tickets for this will go on sale on our website once all is confirmed!
£15 for dance £3.50 for food
Ecstatic Dance – 3 Simple Guidelines
1. We Dance without shoes (or: We Dance Barefoot)
This allows us to connect more fully with the Ground (socks are OK)
If you have a physical condition that you need dance shoes, then OK
2. We Dance without words (or: We Dance with Body Language)
This makes it easier to be in a Meditative State
No Verbal Instruction from the Facilitators
No Talking from the Dancers
3. We Dance as We Are
No Drugs/Alcohol, No Phones, No Camera/Video, No Scents, No Expectations, No Judgements, No Shoulds, No Oughts… Just Be Yourself; With Respect for Ourselves, the Space, and One Another.