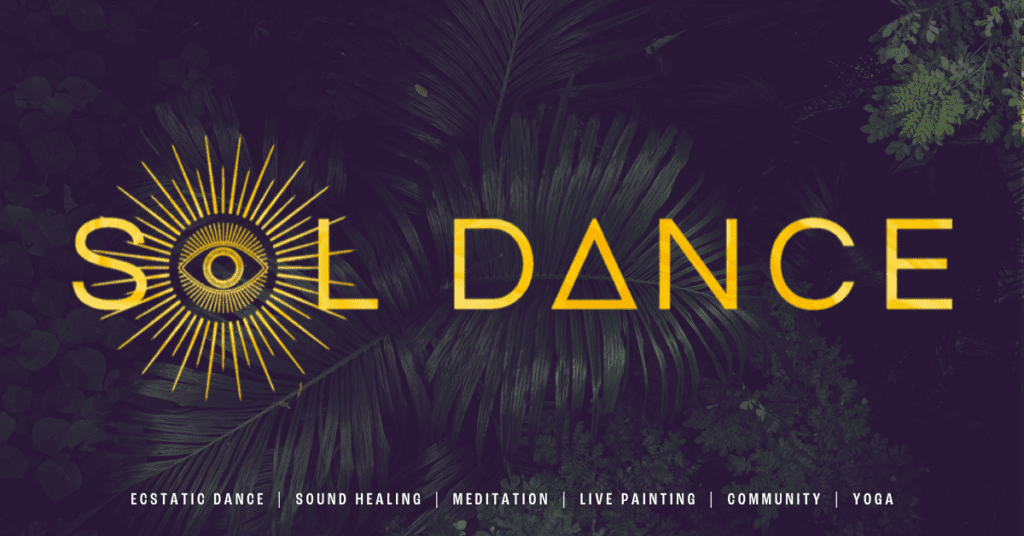 Sol Dance || Based in Atlanta, GA
WHAT WE DO:
Sol Dance is a free-form movement experience where all bodies are welcomed. We offer a guided sensory journey meant to be experienced in its entirety. The music is meticulously curated by our DJs alongside talented percussionists & sound healers – generally not limited to only one genre.
You can expect a culturally-diverse blend of electronic and acoustic sounds, skillfully attuned to the energy of the group. Beginning with an opening meditation and moving into deeper, slower sounds, the bpm & energy peak in the middle, and are finally brought back down, closing with meditative sound healing and a gratitude circle. We invite you to gift yourself the complete experience from start to finish.
We have moved indoors through the Winter months at The Chapel on Sycamore. You can find all upcoming event dates via our website at soldancemovement.com 🌞
318 Sycamore St. Decatur, GA 30030
EVENT GUIDELINES:
*BE PRESENT
ie. No phones on the dance floor: We aim to have the dance space just for dancing. If you want to take consensual video/photos, please be outside of the dance space.

*BE CLEAR
ie. We are Substance-free: No drugs or alcohol in the event space.

*CONSENSUAL
ie. We value Consent: Please get permission before involving others in your dance, or in your pictures & videos.