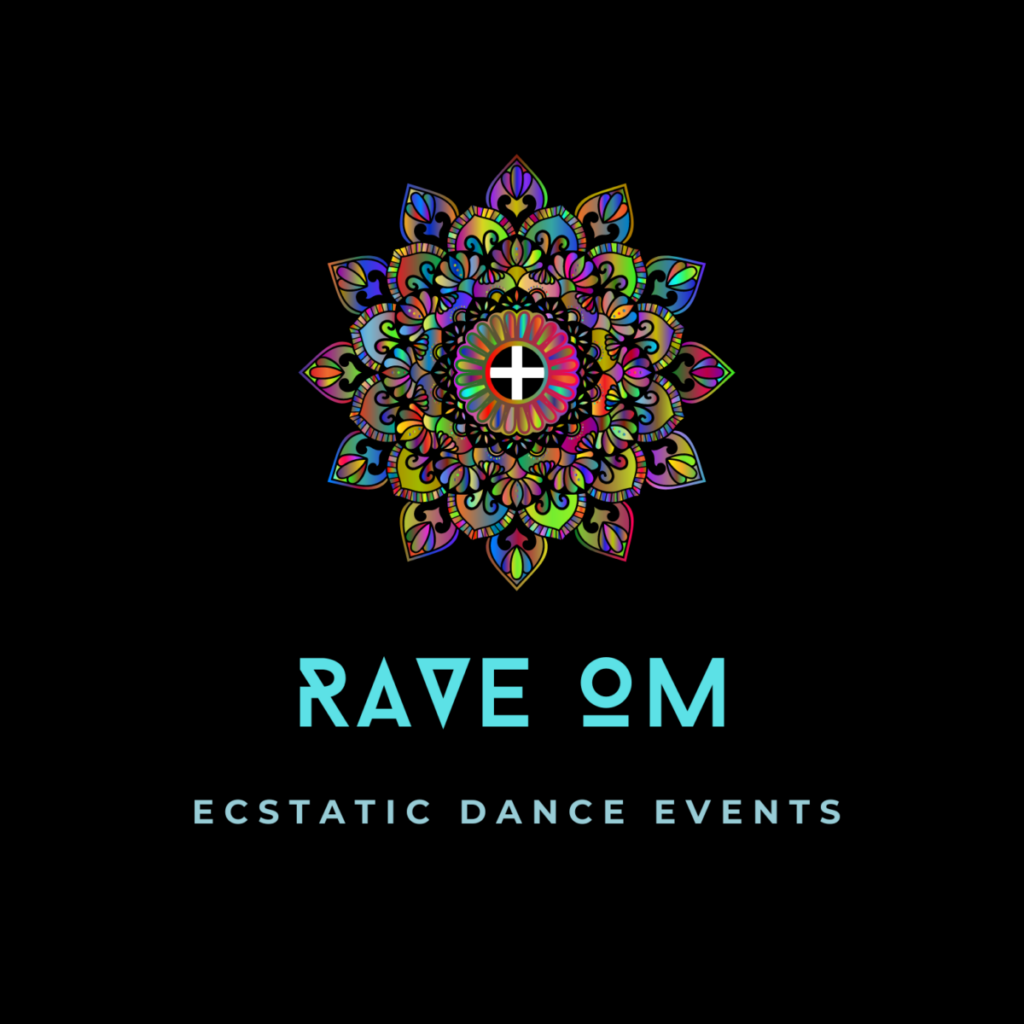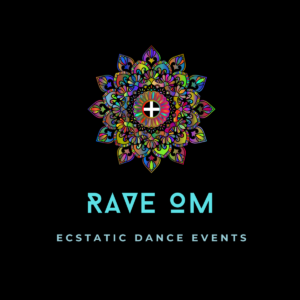 RAVE OM is a conscious dance event that is part dance party, part rave-ritual, and part movement meditation. This sober gathering reclaims music as the high and puts community at its heart.
The two-hour ecstatic dance session is an invitation to let go in a non-judgemental space, unwinding your body and mind as we come together to celebrate the magic of movement. Our handpicked line-up of talented DJs will curate an unforgettable blend of soul-stirring tunes, creating a seamless fusion of world rhythms, tribal beats, and electronic vibrations with all genres in play. There are no prescribed steps or rules – simply surrender to the dance and allow the music to be your guide. Our dance floor is sacred, and we celebrate through the language of the body.
RAVE OM takes place at the majestic Scorrier House where lush gardens and magical landscapes form the backdrop for this evening of uninhibited movement, vibrant rhythms, and pure expression. There is also the option to rejuvenate before or after the dance with a swim and sauna, or simply enjoy a stroll through the beautiful grounds of Scorrier Estate.
Whether you're a conscious dance veteran or completely new to ecstatic dance, this event is open to everyone, creating a welcoming vibe for all ages and backgrounds. A perfect place to meet others and connect, have an evening out with loved ones, or to just have time and space for yourself. Our intention is that you leave your worries behind, unleash your spirit, and feel part of this transformative celebration.
Limited spots available! Secure your place now for an experience that will leave you glowing with euphoria.
See you on the dance floor!
Scorrier House, Scorrier, Redruth TR16 5AU
£10 early bird dance only £20 early bird dance + sauna £15 general dance only £25 general dance + sauna concessions > get in touch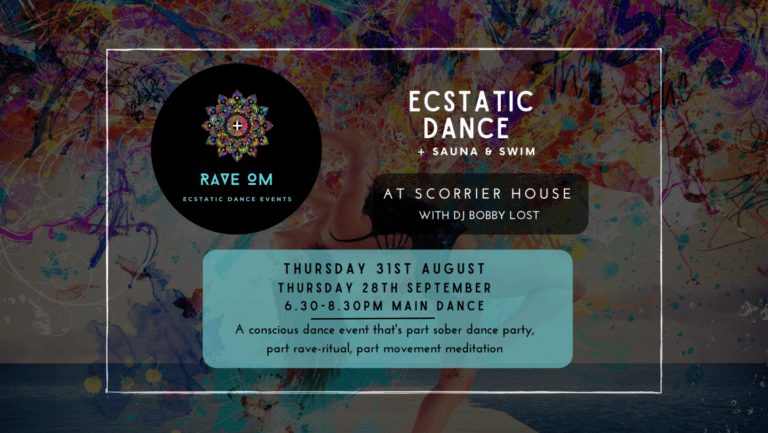 September 28, 2023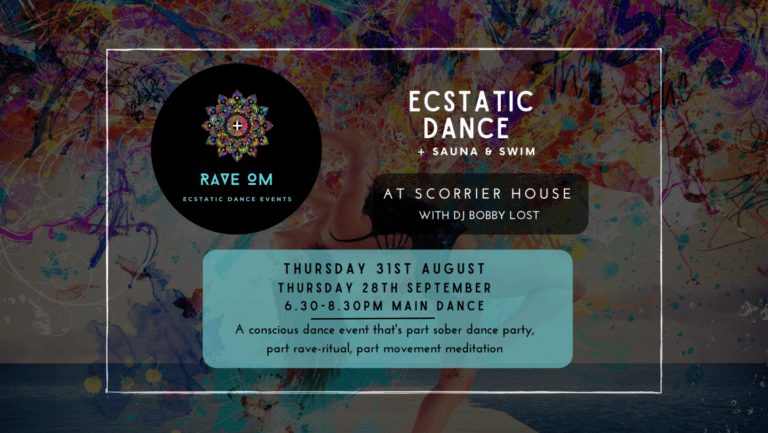 Bobby Lost
August 31, 2023
Ecstatic Dance – 3 Simple Guidelines
1. We Dance without shoes (or: We Dance Barefoot)
This allows us to connect more fully with the Ground (socks are OK)
If you have a physical condition that you need dance shoes, then OK
2. We Dance without words (or: We Dance with Body Language)
This makes it easier to be in a Meditative State
No Verbal Instruction from the Facilitators
No Talking from the Dancers
3. We Dance as We Are
No Drugs/Alcohol, No Phones, No Camera/Video, No Scents, No Expectations, No Judgements, No Shoulds, No Oughts… Just Be Yourself; With Respect for Ourselves, the Space, and One Another.