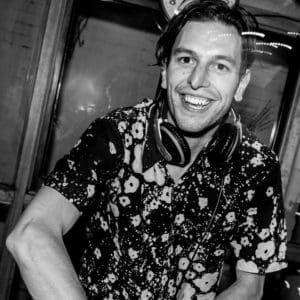 Uk based Dj, Surfer, and collector of Masala Dhosa experiences. Worst dj moment leaning on the buttons onetime and the music stopped. Don't play on laptops anymore after my traktor once crashed in a gig.
Having trained in theatre and dance and working with bioenergetic therapy with my London event 'Wild Things' gives me  body listening sense and a space sensitivity to feel what is live in the dance. Constantly doing  the inner work' myself I feel i have access to the tones, flavours and textures that facilitate a resonating journey on the dancefloor where anything goes. I don't come from a new age place with my music- I'm quite irreverent in that.  Its not that i am not connected with a higher power its just that I want the ED  vibe to be truly inclusive, free of the trappings of  'spiritual virtue signals' and open source for all to access irrespective of any labels assigned to them . You don't have to tell people they are having a spiritual experience with maxims and ritual, the act of dance is the high vibrational experience, music its conduit.
Genre-wise, I play anything basically that has a mood that touches me in someway.
Following on from his father who ran a disco in Coventry in the 1970s, Bobby starting out mixing on a pair of belt drive vinyl decks in 1995 and has always had a love of dance music.
Spinning all over the world from Dublin to Delhi alongside D.Js including Fatboy Slim.
Bobby has been raising the 'conscious clubbing' vibration since putting down the pills picking up the pure vibes in 2009 and doing it naturally ever since.
As the Natural-High Raveolution has gathered momentum in the last decade of Bobby has been honoured to be considered a 'tuned in' specialist and has seen him playing events in Brazil, Canada, and European cities such as Barcelona, Amsterdam, Stockholm, and Oslo as well as residencies in the UK.
More recently his passion has included offering multi genre ecstatic dances and the freedom and the versatility it allows and is always developing his own style and format within the guidelines.
Previous Events.
Morning Gloryville (London, Barcelona, Brighton, Amsterdam)
Cacao Ceremony and Ecstatic Dance,De Nieuwe Yoga (Amsterdam)
Buddhafields (Headlining the dance tent, UK)
Angsbacka, No Mind, New Year and Tantra Festivals (Sweden)
Into the Wild Festival (UK).
Bestival Toronto (Canada)
Brighton Yoga Rave (UK)
Movement Arts festival (Oslo)
Togetherness festival (Dorset,UK)
Bliss Conscious Clubbing (Oslo and Stockholm)
Exhale Yoga Festival (UK)
Shake Awake (Bristol)
Feeling Groovy (Bristol)
Buddahfield in the city (Bristol)
Portugal Tantra Festival (Portugal).
Puravida- Hedonism With Heart, Summer of Love, Tantra Festivals- Osho Leela. (UK)
Noisily Festival (UK).
Boardmasters Festival, (UK).
Bestival Festival, (UK).
Secret Garden Party's Lost woods (UK).
Camp Bestival (UK)
The Isle of Wight Festival (UK)
Shambala (UK)