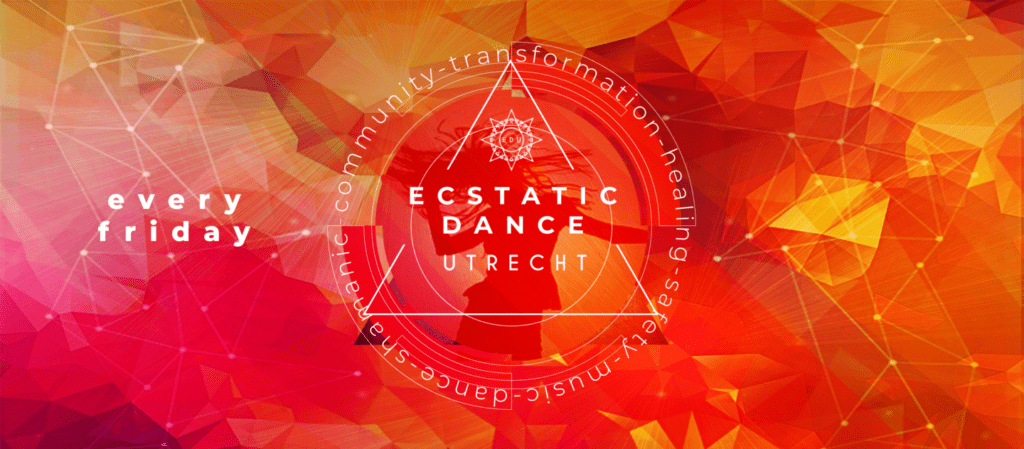 Ecstatic Dance Utrecht
A beautiful space with windows from floor till ceiling, our own special dance floor and a warm inviting tribe create the base of our weekly dances. And when you put in the fantastic resident (and guest) dj's ánd the team behind every single Friday into the mix – a dance sensation is alive.
Ecstatic Dance Utrecht – a free space in which dance expands, spirit activates and beauty flows. As Ecstatic community we are connected, even if you dance by yourself.
We dance barefoot, without words and replenish ourselves with water and tea. Fruit afterwards.
Times:
19:00 Doors open
19:30 Opening Ceremony
20:00 Ecstatic Dance with DJ
22:00 Closing ceremony
The opening ceremony is an integral part of the ecstatic dance experience so please be on time.
Entrance € 17 incl crystal infused water and yogi tea. CASH ONLY – NO PIN
Discount card (10 x) €140 friends may join you on your card.
Location:
Bar Beton Rijnsweerd
Pythagoraslaan 101 (Pyth gebouw)
3584 BB Utrecht
Ecstatic Dance Guidelines
• Move however you wish
• We're dancing on bare feet
• No talking, instead communicating through dance
• Respect yourself and one another
Ecstatic Dance is a safe haven, not a hunting ground, refrain from sexual acts.
Ecstatic Dance is a Drug & Alcohol Free Space.
We have a keep-your-shirt-on policy
Please also refrain from photos, video & scents.
Leave your valuables at home
With the kind blessings of Ecstatic Dance San Fransisco www.ecstaticdance.org
Pythagoraslaan 101 Utrecht
Ecstatic Dance Guidelines
• Move however you wish
• We're dancing on bare feet
• No talking, instead communicating through dance
• Respect yourself and one another
Ecstatic Dance is a safe haven, not a hunting ground, refrain from sexual acts.
Ecstatic Dance is a Drug & Alcohol Free Space.
We have a keep-your-shirt-on policy
Please also refrain from photos, video & scents.
Leave your valuables at home