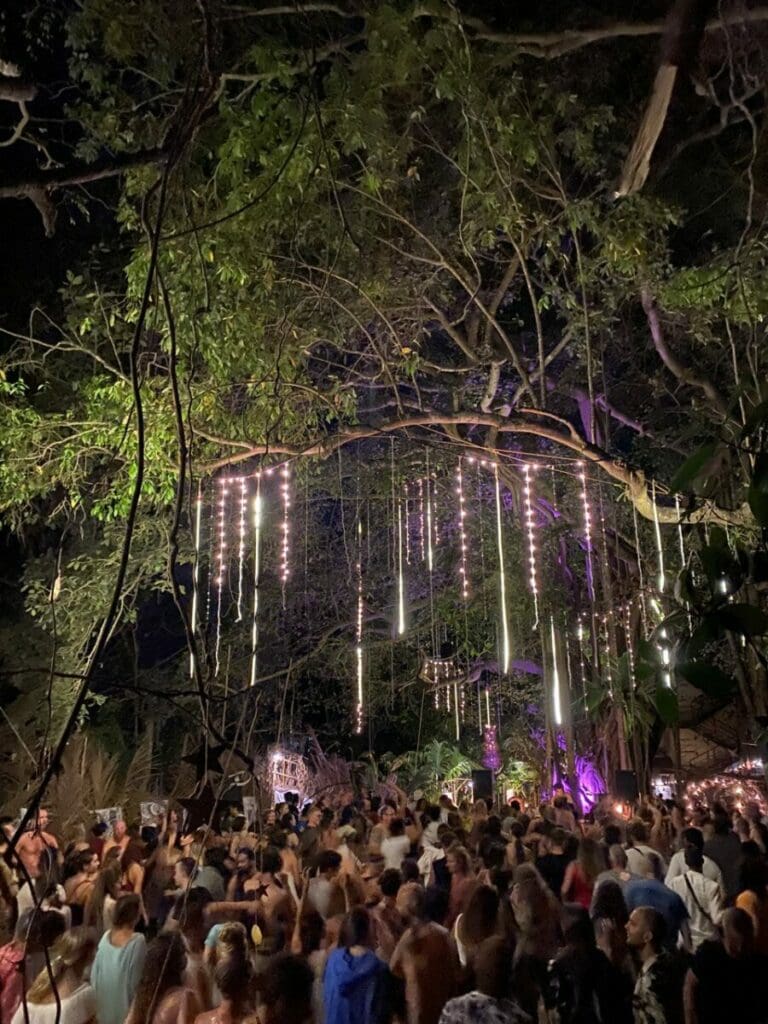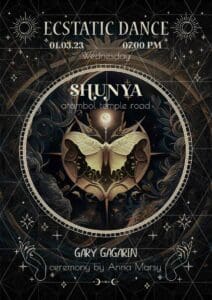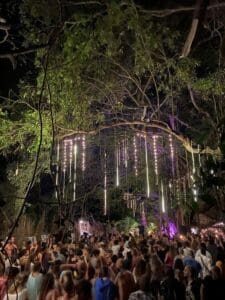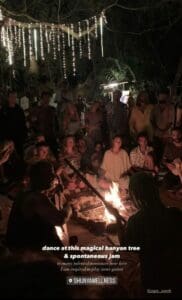 Every season from November till April Goa becomes the place of destination of nomads, travellers, musicians and dancers from all over the World.
We are international Ecstatic Dance venue and community in Goa since 2021. We host dances two times in a week every month with resident dj's and experienced guest dj's from all over the World. The venue is located in a middle of jungles, under the stars and around the giant Banyan tree. In our space we don't smoke and don't sell alcohol. We have a nice vegetarian cafe and tea ceremony corner.
We have very friendly team and space holders, who are taking care of the dance guidelines and making feel everyone as at home.
Our Dj's are experienced conductors and organisers of ED in the World:
Gary Gagarin (Source, Goa)
Esta Polyesta (Netherlands)
Arun Ji (Spain)
Pascal De Lacaze (Germany)
Adrian Atma (France)
Icaritu (Russia)
Aman (Russia)
Sergey Bremer (Latvia)
Benjamin Tree (UK)
Every event we have facilitators for opening and closing ceremony, who are leading warm up, using tools of movement therapy, breath work, authentic movement, 5 rhytms.
For the sound healing we are inviting best musicians to bring the beauty of live sound and singing.
And the most beautiful ending is singing circle around the fire, where we have music jam's, medicine songs and some very uniting family vibes.
Welcome dear dancers to our organic venue in the nature, to dance bare foot, chill around fire, dance with the drums, become part of wild nature and meet your international dancing family.
Shunya Wellness, Goa, Arambol, Temple Road
Gary Gagarin
March 8, 2023
Gary Gagarin
March 15, 2023
Benjamin Tree
March 18, 2023
Ecstatic Dance – 3 Simple Guidelines
1. We Dance without shoes (or: We Dance Barefoot)
This allows us to connect more fully with the Ground (socks are OK)
If you have a physical condition that you need dance shoes, then OK
2. We Dance without words (or: We Dance with Body Language)
This makes it easier to be in a Meditative State
No Verbal Instruction from the Facilitators
No Talking from the Dancers
3. We Dance as We Are
No Drugs/Alcohol, No Phones, No Camera/Video, No Scents, No Expectations, No Judgements, No Shoulds, No Oughts… Just Be Yourself; With Respect for Ourselves, the Space, and One Another.