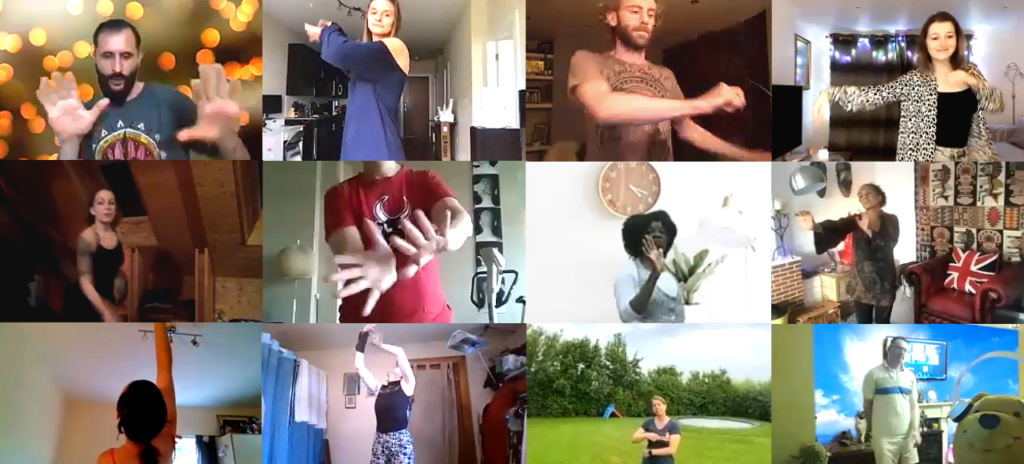 ECSTATIC DANCE ONLINE creates healing and fun dance journeys for you. Connect, tune your device, turn your camera on, show us your beautiful being and DANCE.
WHAT TO EXPECT:
❤️ International community of dancers
❤️ LIVE DJ music to guide your journey
❤️ Embodied dynamics
❤️ NON – judgmental space for sharing and healing

EVENT SCHEDULE (UK time) * Please adapt to your local time
18.00 – Meet and greet
18.05 – Opening circle + embodied practices
18.20 – Ecstatic Dance
19:50 – Sharing + Feedback + Closing circle
WHAT DO I NEED TO DO?
1. Please, make a conscious donation to the Ecstatic Dance Online event creators in Eventbrite (https://www.eventbrite.co.uk/o/ecstatic-dance-online-32133802003)
2. You will receive the Zoom link to your email
3. Download FREE Zoom app, if you do not have it yet on your device (https://zoom.us/download)
4. Connect through Zoom and enjoy your dance!
💃 We encourage you to bring some dancing props with you. It could be anything: hats, glasses, gloves, wigs, hula hoops, led lights, everyday objects, brooms, candles, plants, etc.
💃It is a safe space for you to experiment with outfits, make up and different looks, if you want.
https://www.eventbrite.co.uk/o/ecstatic-dance-online-32133802003