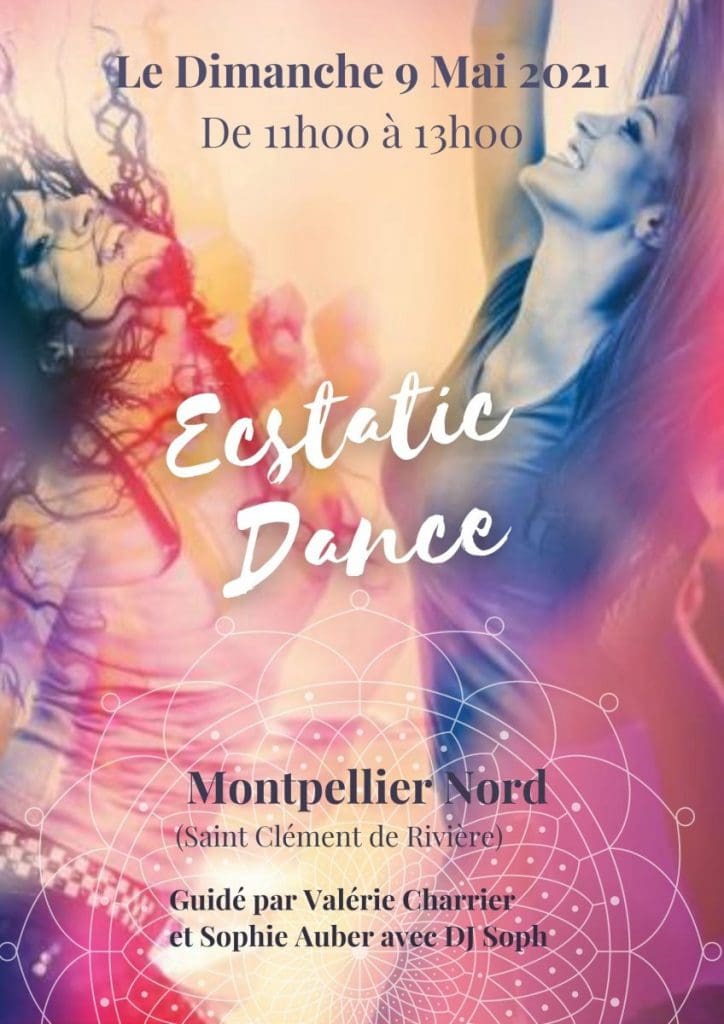 Ecstatic Dance Montpellier
Vivez intensément la danse comme vous le souhaitez, laissez vous transporter par la musique ! Ce voyage en mouvements libres se traverse telle une vague de vie sur des sonorités variées avec DJ Soph, notre inspiratrice.
Un accueil dans une ambiance douce et chaleureuse avec Valérie et Sophie qui vous inviteront dans un premier temps à reprendre contact avec votre corps et votre espace intérieur et dans un deuxième temps à entrer en lien avec tout ce qui vous entoure avant d'entrer dans la danse.
L'esprit de l'Ecstatic Dance est l'authenticité; l'écoute de ce qui est juste pour soi à chaque instant, la reliance à soi, à l'autre, au collectif et à l'unité dans un grand voyage de vibrations sonores!
Atelier Six Bien Être, Zone commerciale Saint Clément de Rivière,
Ecstatic Dance – 3 Simple Guidelines
1. We Dance without shoes (or: We Dance Barefoot)
This allows us to connect more fully with the Ground (socks are OK)
If you have a physical condition that you need dance shoes, then OK
2. We Dance without words (or: We Dance with Body Language)
This makes it easier to be in a Meditative State
No Verbal Instruction from the Facilitators
No Talking from the Dancers
3. We Dance as We Are
No Drugs/Alcohol, No Phones, No Camera/Video, No Scents, No Expectations, No Judgements, No Shoulds, No Oughts… Just Be Yourself; With Respect for Ourselves, the Space, and One Another.