Ecstatic Dance Groene Hart (gouda)
Ecstatic Dance Groene Hart is een recent ontstaan initiatief om Ecstatic Dance naar Gouda te krijgen. En, dat is gelukt!
Wij, het team van Ecstatic Dance Groene Hart, zijn super enthousiast! Met veel plezier en toewijding willen wij Ecstatic Dance momenten creëren en deze vorm van verbinding met jezelf en met anderen mogelijk maken voor wie maar wil.
Beweging en muziek zijn helend, maken los en geven ruimte aan alles wat vrij stromen wil. Bij Ecstatic Dance Groene Hart scheppen wij een veilige bedding, waarin het liefdevol vertoeven is.
Hopelijk een keer tot ziens op onze dansvloer!
Dates and times are variable! Check FB or www.hetvijfdehuis.nl for more info...
Livingstonelaan 54 (ingang Oost), 2803 EL, Gouda
15-20 euro (depending on DJ, and max. allowed visitors)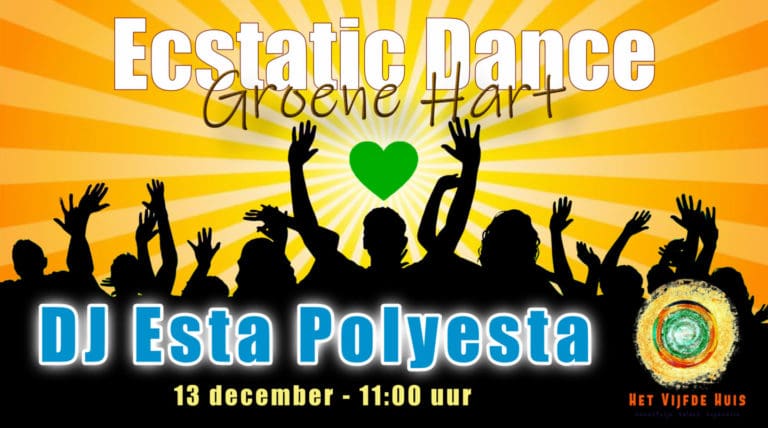 Esta Polyesta
December 13, 2020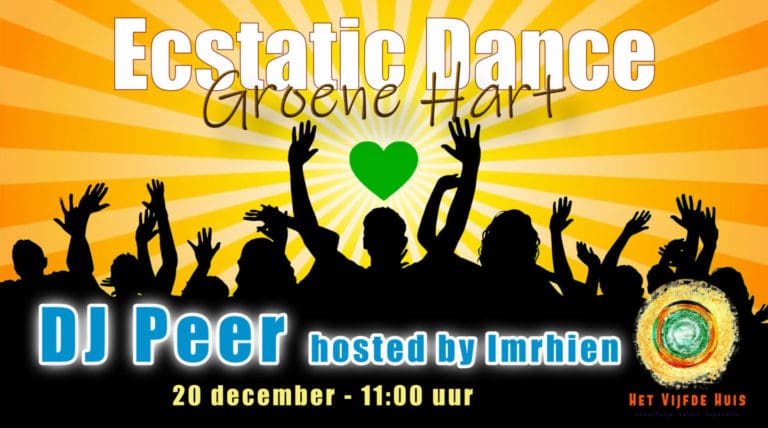 DJ Peer
December 20, 2020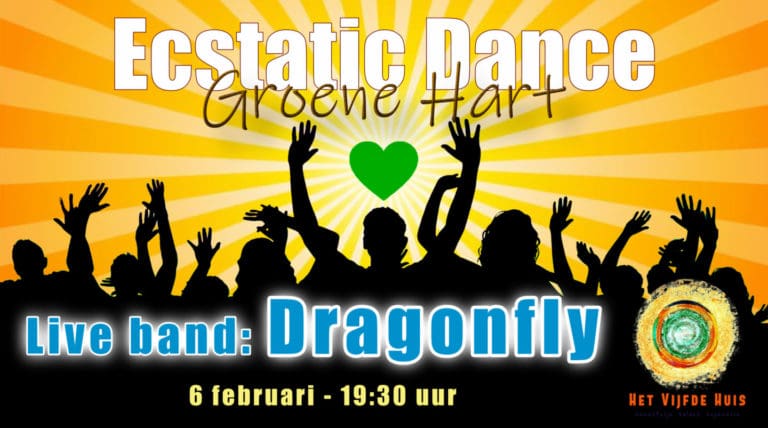 Dragonfly
February 6, 2021
Ecstatic Dance – 3 Simple Guidelines:
1. We Dance without shoes (or: We Dance Barefoot)
This allows us to connect more fully with the Ground (socks are OK)
If you have a physical condition that you need dance shoes, then OK
2. We Dance without words (or: We Dance with Body Language)
This makes it easier to be in a Meditative State
No Verbal Instruction from the Facilitators
No Talking from the Dancers
3. We Dance as We Are
No Drugs/Alcohol, No Phones, No Camera/Video, No Scents, No Expectations, No Judgements, No Shoulds, No Oughts… Just Be Yourself; With Respect for Ourselves, the Space, and One Another.