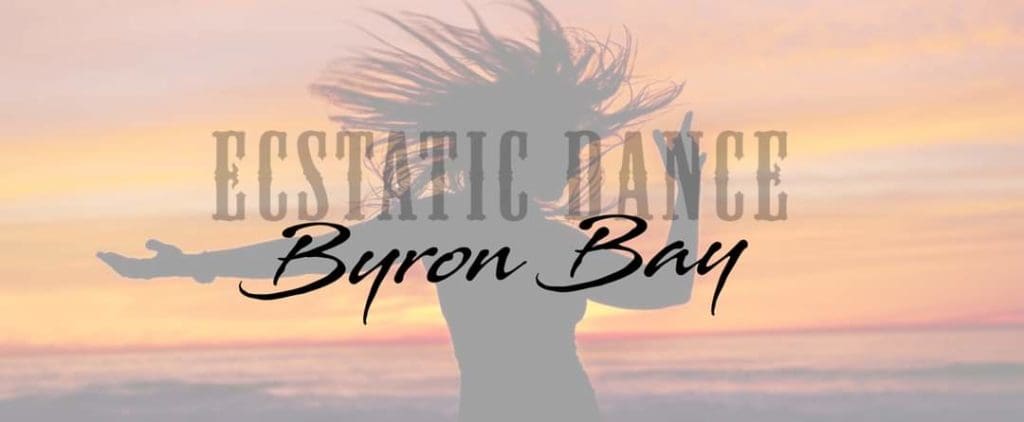 EVERY FRIDAY NIGHT 730pm
&
EVERY TUESDAY 7pm
&
SPECIAL EVENTS 
ticket and info
go to
 www.byronbay.dance
xo
We are primed and ready as a community to take it to the next level together every Friday Night at Ecstatic Dance in Mullumbimby, Byron Bay!
A beautiful safe space to drop deep into communal dance, without the words, without the facilitation, just us, our body language and the spirit of the music moving through you. We select the best ecstatic dance djs in australia, and the world, to hypnotise us with exotic rhythms and cutting edge bass beats.
Ecstatic Dance is a community dance ritual that is taking over the world. We are all ready and wanting the best bits of a night out dancing with friends, without the worst bits. This a is a clean, safe and sensual social scene where you can come as you are, every time. There are no moves to learn, no right or wrong way to dance or dress, there is just epic tunes, amazing people, and sacred space to let go to experience authentic, deep dance!
The only rules are:
No Talking on the dancefloor:
we came to hear the music!
No phones: this is a safe space for us
to be device free and social media free.
No booze: this is an alcohol free event for
good reason, it feels so much better!
Obviously we only tolerate respect and attunement on our dancefloor; there will be an altar for your prayers and an oracle deck for your questions. Additional guidelines include: no perfumes as they can be too much for some sensitive noses; no glass water bottles because we are all barefoot. Pro tip: socks can be fun and comfy to dance in if you like to slide and spin. You do you boo… cry, laugh, meditate, stretch, twerk or melt – just move your energy!
In Ecstatic Dance, the dancefloor is the focus, not the dj. We are the dancefloor. We are the canvas, the paint, the paintbrush and the painter. Together we enter an empty, beautiful, low light hall; a clean wooden floor; a womb like temple space… soft music builds us into big bass bangers and crunching electro peaks, before bringing us slowly back down to silence, savasana and sound healing… and using only our movement and body language, together we create beauty. Sometimes subtle, sometimes ecstatic… everything is welcome; every body is different.
Let go of your inhibitions, let go of your mind, forget your name for a while and just float free on some sweet musical melody. Lose yourself and find yourself, dancing… Friday Night Dancefloor Ecstatic Dance Byron Bay xo see you in the music
Get your tickets now: www.byronbay.dance
xo
St Johns Hall Mullumbimby
Ecstatic Dance – 3 Simple Guidelines
No Shoes, No booze, No talking on the dancefloor!
Official Ecstatic Dance Guidelines below:
1. We Dance without shoes (or: We Dance Barefoot)
This allows us to connect more fully with the Ground (socks are OK)
If you have a physical condition that you need dance shoes, then OK
2. We Dance without words (or: We Dance with Body Language)
This makes it easier to be in a Meditative State
No Verbal Instruction from the Facilitators
No Talking from the Dancers
3. We Dance as We Are
No Drugs/Alcohol, No Phones, No Camera/Video, No Scents, No Expectations, No Judgements, No Shoulds, No Oughts… Just Be Yourself; With Respect for Ourselves, the Space, and One Another.