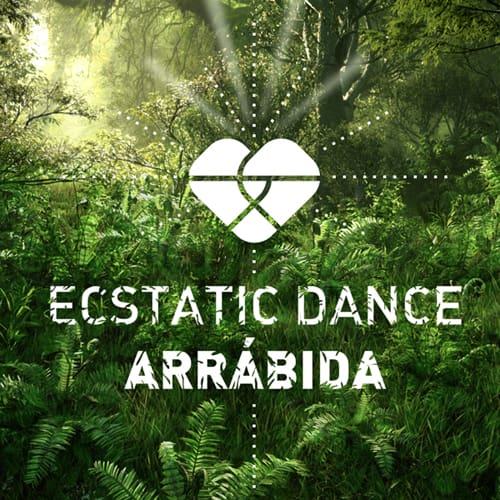 Every 2nd Saturday of each month, up to 120 people dance in Arrábida mountain (35 min. from Lisbon) in the natural park of Arrábida.
In this gathering we dance 100% where our infinite energy is revealed through movement.
ED Arrábida is considered one of the most magical Ecstatic in Europe : )
This event is led by Virgílio Beatriz, one of the organizers, space holder and DJ of Ecstatic Dance Lisboa and a free dance and body consciousness enthusiast.
He's doing Ecstatic Dance since 2014 – regular in Portugal and also Brazil, India and Czech republic.
Ecstatic Dance Arrábida is in Ser Vivo in the natural park of Arrábida Mountains, which have a magical forest very close, and a old warehouse that has been remodeled, with a special floor to dance without limits! Its 200 square meters of dance floor : )))
It's a full day/ night event:
Ecstatic Dance: 3pm
Mantras & Medicine Songs circle: 6:30pm
Enchanted Sound Healing: 10pm
+ info here:
https://www.instagram.com/ecstaticdancearrabida/
https://www.facebook.com/ecstaticdancearrabida/
2nd Saturday of each month
Espaço SerVivo - Vale dos Barris - Palmela (35 min. from Lisbon)
Guidelines:
1- We don't talk in the dance floor > there's amazing ways to connect and communicate without words
2- We dance barefoot > connecting with the ground
3- We don't use drugs, alcool, smoking, "micro doses".. > we have infinite energy inside that reveals in the dance, breathing and movement
4- We don't use phones, photos*.. > every distraction can take you way from the present
5- We dance alone or with other people > but be aware if the other people feel to dance with you