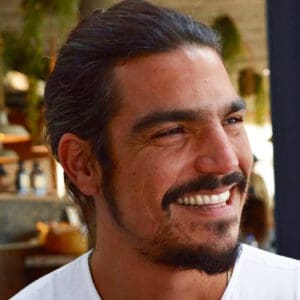 Virgílio Beatriz is an enthusiast of self discovery and a Retreat and Workshop facilitator in the human development area. Since 2009, he has facilitated more than 100 Workshops / Retreats in Portugal, and also in Brazil, India and Czech Republic. On his journey of self discovery he realized that the body is a great tool for achieving inner peace. Since then, he offers a deep space to explore the realms of conscious movement and voice activation. He is space holder, facilitator and Dj in Ecstatic Dance Lisboa and Ecstatic Dance Arrábida, he facilitate "Voice Awakening", Singing circles, Sufi Ceremonies and Life purpose Retreats. He is based in Arrábida Mountain (35 minutes from Lisbon - Portugal) and he loves to be in the forest connecting with all kind of beings that leave there : )) Links: Facebook/ Instagram: @virgilio.beatriz https://www.facebook.com/ecstaticdancelisboa/ https://www.facebook.com/ecstaticdancearrabida/ https://www.facebook.com/nosvozconcertos/
Deep wave<3
Following the wave that is in the Ecstatic Dance manual "Stages of the Journey", Virgílio goes even deeper in the final part, bringing great moments of connection and peace.
All of his waves here: https://www.mixcloud.com/VirgilioBeatriz/
Virgílio is a Space holder and Facilitator in personal development areas, and in the last years specialized in dance, movement and voice, as active meditations to connect with the self.
On his journey he starts to work w/ music and since 2018 is creating "sound waves" for Ecstatic Dance.
In his Ecstatic Waves, he always start with musics of great stillness, and then he builds with beats (normally) from south america/ south europe/ and africa beats, until reach the climax where he always use trance music w/ high bpm. When the wave starts to go down he use a lot of piano, neo classic music, mantras, and in the end a big stillness comes : ))
He always use meaningful words in portuguese or english.
.
>> virgiliob@gmail.com