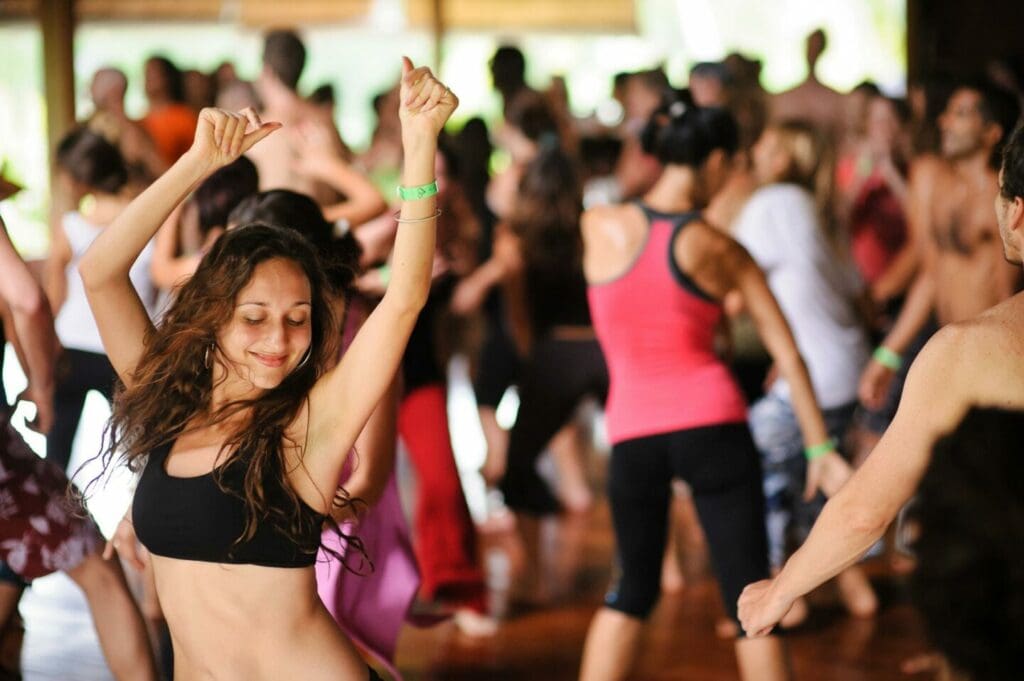 Ecstatic Dance Amsterdam Noord
During the two-hour dance journey you are invited to dance completely loose.
Everyone dances in their own way: no one dances in time, no one keeps steps and no one tries to do it 'well' or 'beautifully'. The invitation is to dance everything out nicely and that may look 'crazy' but that is precisely what makes it interesting. Make it as crazy as you want, because everyone does. Nothing to be ashamed of!
Program
– Doors open from 7 p.m
– Opening ceremony starts at 7.15 pm
– DJ set with DJ Rakesh 7:30 pm – 9:30 pm
– Closing ceremony 9.30 pm
– Hangout 9:45pm – 10pm
Guidance
Free dancing is allowed during a dance session, but that does not mean that everything is allowed. We have linked a number of universal rules to the dance.
– There's no talking
– alcohol & drug free
– no phone
– we dance barefoot
Plotterstraat 24, 1033 RX Amsterdam, Nederland
Ecstatic Dance – 3 Simple Guidelines
1. We Dance without shoes (or: We Dance Barefoot)
This allows us to connect more fully with the Ground (socks are OK)
If you have a physical condition that you need dance shoes, then OK
2. We Dance without words (or: We Dance with Body Language)
This makes it easier to be in a Meditative State
No Verbal Instruction from the Facilitators
No Talking from the Dancers
3. We Dance as We Are
No Drugs/Alcohol, No Phones, No Camera/Video, No Scents, No Expectations, No Judgements, No Shoulds, No Oughts… Just Be Yourself; With Respect for Ourselves, the Space, and One Another.