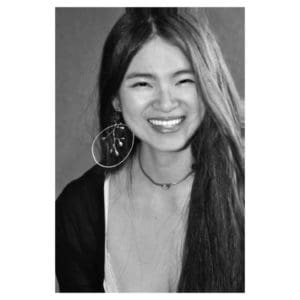 Hailing from Taipei, Taiwan, a city with a thriving nightlife that goes until the wee hours of the morning, Yuka grew up with the birth of the electronic music scene in Asia in the late 90s. She is Taiwanese, Dutch, and Japanese.
Her musical style is influenced by acid, psychedelic tunes and oriental rhythms. Immersed in a multi-cultural and conflicted atmosphere, her experience in Eastern and Western culture inspires her creation of music. Her first vinyl she bought in Berlin feature the 'jahyu' Oriental flute, where the string melodies slide effortlessly amongst a powerful roots-based dubstep beat, creating a unique sound full of flavor.
Yuka currently resides in the San Francisco Bay Area and performs regularly throughout Northern California. She aims to build a global community, a Yutopia, welcoming people of all background, nationality, color, gender, sharing music and inspiration.
Yuka began DJ'ing while living in London in Camden town, getting trained at the London Sound Academy. "We need music so we don't forget that there are places in this world that aren't made out of stone. Like the Taiwan Strait between Taiwan and China, like the Berlin Wall between West Berlin and East Berlin, music has the ability to transcend any borders, cultures and languages, bringing together diversity, freedom, and peace."