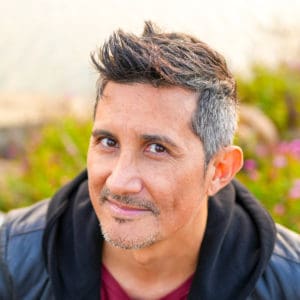 Técnico is formerly known as Karishtan originally hails from southern California with roots in renegade desert parties, progressive house and electro. He has been involved in the music and dance scene for over 20 years and has played at Ecstatic Dances, legendary underground gatherings, and conscious festivals.
Técnico is known for carefully orchestrated sets that merge influences from around the world. He seamlessly weaves together world rhythms, bass, trap, ethno/Latin beats, electro, and four on the floor as well as live elements to create a dynamic head-to-toe-dance experience that takes dancers into the deepest layers of themselves and unlocks ecstatic bliss from inside out.
He has toured and collaborated with Rik Sharaj from Dub Kirtan, Mystic Pete of Tonehenge, the Starwalkers, and Hello Tecnico. Some of his most recent production projects are available for download on iTunes and Spotify.
Técnico is also a dedicated yoga and meditation practitioner which has led him to co-produce Walking Dharma Podcast, a yogic philosophy-based podcast.