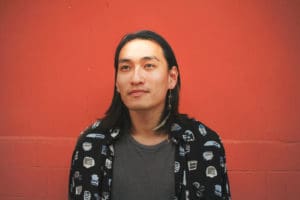 Switch has been the resident DJ and co-organizer at Ecstatic Dance Beijing since its beginnings in 2018.
The journey begins with one instant, one sound, one song, and traveling into time and space, through tribal chants of forgotten jungles to urban fusions from 2020 LA to 1979 Bronx, we arrive at the culmination of something eclectic that's rooted in love and its endless emotions.
Switch began his professional music journey in 2013 in Los Angeles where he was DJing for entertainment companies while he produced his own music prolifically. He also collaborated with the world famous Scratch Music Group in New York City, where he was invited to DJ for private cruises on the Hudson River. During the rest of his east coast stay, he was DJing with Washington DC's 5th Street Productions. In the last six years, Switch has also written and produced 5 solo Hip Hop albums. His latest is released on all major American music provider services. He is founder of The Kut DJ cyphers and currently resident DJ and co-organizer at Ecstatic Dance Beijing, helping give China a voice on the international health and wellness music scene. Each of Switch's DJ sets spans the globe with selections from traditional ethnic songs to cutting edge electronic music. He takes the audience on a journey around the world and together dive into the enigmatic human condition to experience culture and love. Switch is a humble student of music and constantly perfecting his craft. Switch the Vice at your service.