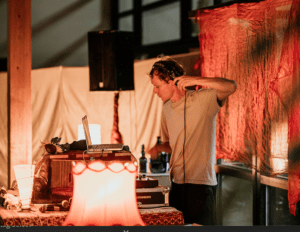 Creating Ecstatic Dance journeys with intensity.
I like to offer many different dance qualities.

new Profile: https://www.mixcloud.com/subtill/
Dj Sub-Till has been mixing diverse styles of music for 22 years. The first 10 years still with records. In 2001 he won a Dj contest in northern Germany. Since then he has been putting on different styles in different settings, especially in northern Germany. He lived in Hamburg for 5 years and played music there. It was during this phase of his life that he discovered meditation and devoted himself to longer retreats rather than smoky nights in clubs. In Freiburg he built up a free and outside format with friends, and at the same time he discovered conscious dance events. This mixture of dance journeys and meditation led him to build up a similar format.