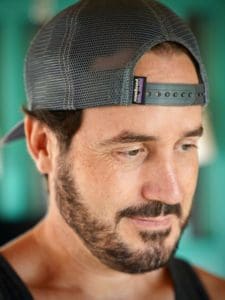 Ecstatic Dance Focused DJ, found in Hawaii, West Coast, and Beyond. Passionate about the transformative power of Ecstatic Dance.
Known for seamless transitions and impeccable choice of songs to invoke emotional and physical movement, Sky connects across walls of genre, blending music across the full spectrum.
Impromptu selections, never the same set twice, his sets are tailored for the moment – and the people in it.
Devoted to personal growth, community, and movement, his strong sense of intention shines through every event he facilitates.
Sky Makai is one of Big Island's original Ecstatic Dance resident DJ's, and is founder of Ecstatic Dance – Williams, Oregon.
First a Dancer, then a Musician/DJ, Sky found his passion for transcendental dance experiences as a teen, participating in all-night underground raves and tribal drum circles at rainbow gatherings.
DJ'ing on vinyl before everything went digital, he moved to Hawaii where he devoted himself to sustainable agriculture and a journey of self discovery. He abandoned the use of electronics, and spent a year in silence.
In 2003, finding Ecstatic Dance in it's early stages, Sky found a renewed sense community, purpose, and a renewed sense of enthusiasm for DJ'ing.
He eventually became one of the most cherished facilitators of Ecstatic Dance in Hawaii, Earth Dance, and the Hawaii Electronic Music Festival (HEMF). In 2016 he founded the Williams Ecstatic Dance in Oregon. He now travels to facilitate Ecstatic Dance around the World.