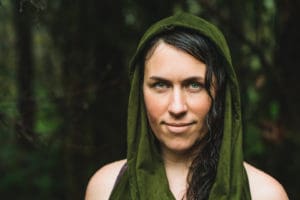 Sheena Medicina is a life-long dancer and Ecstatic Dance facilitator. She cooks up fresh mixes of uplifting soundscapes with hints of cumbia, twerk, bass, pop, psychedelic downtempo, tribal electronica, house, organic & world beats, with plenty of funk & throwback tracks in the mix and always a good healthy dose of feminine medicine.
Known for having a vast diversity of musical tastes, from sacred, to sexy, to silly. While she aims to get people sweating and moving, her sets have an organic element that honors the ancient spiritual ritual of humans dancing together in communion with the earth and each other….but don't be surprised to find exhilirating emotional twists & turns, plenty of sexy dripping bass lines, crowd pleasing booty shakers, remixed classics that everyone knows and loves, but always with a transformational message of hope & resiliency.  <3
Sheena Medicina, whose real name is Christina Sasser, has been a lover of music and dancer her entire life.  Her aunties owned a dance studio where she learned ballet, tap, jazz, and gymnastics growing up. Her mother being a dance fitness instructor also meant that life has been filled with near constant movement and dance from her earliest days.  She began exploring conscious movement since first discovering the work of Gabrielle Roth & the 5 Rhythms practice in her early twenties, and soon found ecstatic dance and was hooked.  Always having a deep creative manifestation attitude, she spent a decade dancing through the west coast transformational festival scene before moving to Portland to start her regenerative hemp business, Vital Leaf.  Since that time, she's been DJ'ing as a creative outlet and has been making a name for herself after playing regularly all over Cascadia and beyond since 2017.