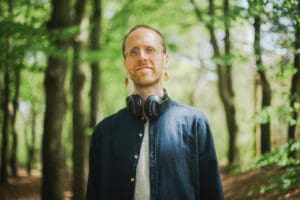 Sefrijn is a musician, meditator, multidisciplinary artist and entrepreneur based in The Netherlands
Sefrijn's DJ sets are a melting pot of sounds and timbres, mixed into a musical journey sprinkled with love. The sounds invite you to listen deeper and express YOUR dance. Shamanic or African percussion, tribal downtempo, subtle melodic layers, electronic beats, remixed latin and klezmer, world fusion, global disco.
The past 6 years his focus has been Ecstatic Dance, catalysing this growing movement by playing at countless locations around the globe. DJ sets are always created in the moment, his music is carefully selected to offer diversity in genres, emotions and speed.
Sefrijn is known for embodying the music behind the decks, dancing along and attuning to the people. As a classically trained pianist he combines technical musical knowledge with a deep love for intuitive improvisation. Expect world music mixed with electronics. Tribal infused percussion, booty shaking beats, shamanic sounds drawing you deeper into the dance, soft ambient, playful acoustic or meditative esoteric sounds.
Next to DJ-ing, he organises his own Ecstatic Dance Universe on Sunday evening in Utrecht, is a father of a 2 year old daughter and creates websites and apps for a more beautiful world at How About Yes.