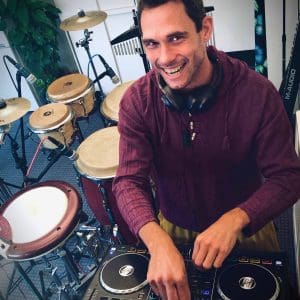 Oronui is a french DJ evolving in various genre bringing different styles to the dancefloor adding live percussion
His style of mixing varies from ethnic deep house, tribal house, psy chill, dub, zen meditative music, arabic electro beats to minimal, techno and psy trance.
The genre depends on what is needed, Oronui adapts and can bring an extra live touch with percussion.
His vision is to give a journey to the dancers having the experience of expressing and loosing themselves into the music. To enhance the experience Oronui can add live percussion to bring a more immersive experience of trance through the music.
Every sets can be different and have different tempo as well as journey from slow to fast.
Here are 4 different type of set:
Journey from chill to blasting energy
Arabic electro beats

Ethnic Deep house

Ethnic Downtempo 
Oronui is a french DJ evolving in various genre bringing different styles to the dancefloor.
He is primarily a drummer/ percussionist and has been touring around Europe playing in various projects.
Now bringing energy on mixing as well as performing live percussion