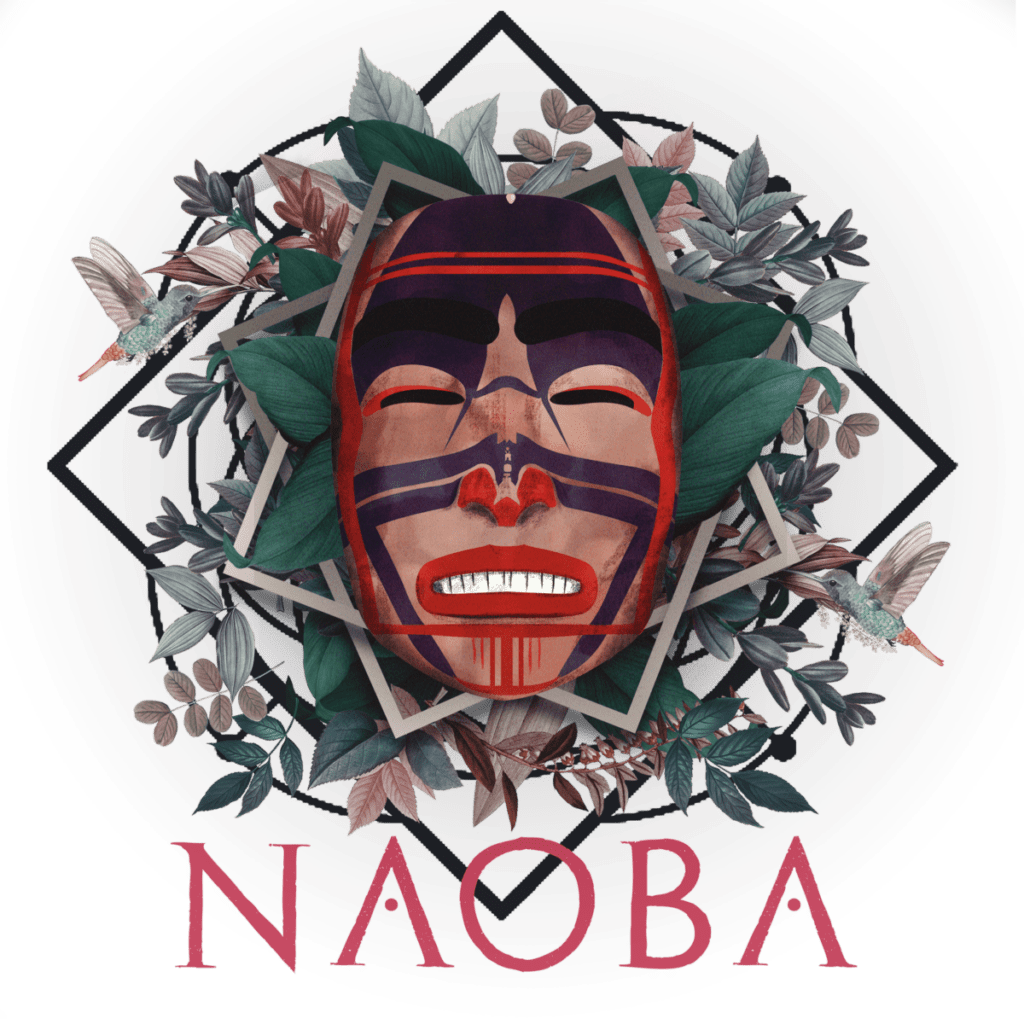 NAOBA is a visionary artist in the Nicaraguan and Central American electronic music scene as the first female producer, DJ, and sound artist. She is an ecologist, composer, cultural weaver, and experience designer, and her artistry and music explores beyond the conformity of genres. She holds a Masters in Sound Art from Universidad de Barcelona, with a focus on psychoacoustic research and 3d sound perception. NAOBA is a multi-instrumentalist, producer and DJ holding and delivering the immense channeling of Earth's wisdom through music. NAOBA is the ancient name of the Nahuatl people native to Mesoamerica, where Tamara originates from. Wearingthis name means to bring forward the beauty and power from ancient peoples who held a deep connection with the Earth. This project surely brings a ceremonial aspect to the stage and dance floor. NAOBA also creates cacao ceremonies and spaces of transformation through conscious feelings work.
NAOBA concocts powerful musical journeys for the sacredness of Dance. As a dancer, ceremonialist and musician, her musical weavings conjure multicultural universes that invite expansion into the dance floors. Mixing the mysticism of ancestral world music seamlessly with slow and uptempo melodic-driven bass, her sets become journeys that feature latin, soul, afro-house, balkan, middle-eastern, funk, house, shamanic, Siberian and Bulgarian chants, bootlegs and all the dug out musical gems that she finds and records in her travels and intimate encounters with many world cultures. Her music sets are about experiencing beautiful stories of somatic and emotional explorations, creating a delicious plethora of grooves to move in creative ways.
NAOBA creates MUSIC from the necessity of Soul expression. By venturing into unexplored territories, she brings back gold to share. Enjoy multi-instrumentalism on stage with her hybrid setup and eclectic dj mixing, sonic atmospheres of different qualities for different spaces. Her work holds deep sensitivity to frequencies, music styles, the participants and energy levels. NAOBA brings in a transformative essence to the sound current with her music sets, covering a wide plethora of world music with a balanced drive of electronic dimension.
Her music catalogue is vast and continues to expand with the inspiration of her life journeys both individually, and in collaboration with musicians from different cultures; exploring ancient and futuristic sound codes and delivering ceremonial soundscapes and spiritual initiations through compositions.
August 20, 2023, 12:00 am