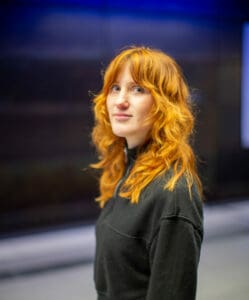 I'm an Hamburg based DJ and artist, who loves the contrast in atmosphere, people and music from the club scene to my self-organized Sober events at "Conscious Dance Hamburg". I'll create a wonderland of new sound dimensions, where I merge seemingly incompatible genres and create a harmonious symbiosis out of it. Being very musically and creatively interested, I want to connect people through these two levels and create unique experiences. Bouncy, melodic set's from heart to soul. Transformation & progress. ✨ Slow & deep. Loud & powerful. 🌊 Let go of the crap & enjoy the present. 🌛
I enjoy playing different house styles, such as deep, melodic and tech house with wonderful influences of atmospheric sounds and world music.
I want to surprise you, get you moving, and make you forget about time.
For more diversity and mindfulness on the dancefloor.
For more self-awarenes.
For more authentic and nourishing encounters.
Dancing is energy. Music is healing.
👁‍ Co-Creation Conscious Parties
👁‍ Ecstatic Dance
👁‍ Mindful Club Culture
👁‍ Art Events
👁‍ Festivals
👁‍ Naked Dance