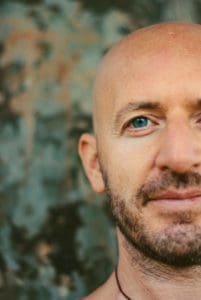 My name is Zoltán Kerényi-Kiss, co-founder and facilitator of Ecstatic Dance Budapest. Integrated Dance & Expression Therapist in training, Integral Life Consultant, a passionate mover, dancing various modalities eg. 5R, MM, OF, SM, CI, Biodanza and contemporary dance classes. My intention is to create safe and inspiring spaces for dance journeys that invite you to drop into different rhythms and energies and explore what is alive in your system (body, heart, mind and spirit), while embodying them in your unique dance. I believe that Ecstatic Dance is a catalyst for creativity, transformation and healing.
Dance helps us to clear our lens and see the right view about who we are and why we are here. Dancing is a journey that opens up possibilities and brings in different perspectives, colors, flavours and adventures. It's about traveling out and returning home, collecting embodied wisdom from the journey.
My journeys blend an abundance of styles, colors, atmospheres, feelings, emotions, energies, rhythms, tempos, genres. 
A feedback about my music: "Evocative, tender, playful, energetic, full of perfect surprises."
As an ecstatic dance facilitator I tend to combine ecstatic dance with other conscious dance as well as dance and expression therapy tools.
weekly classes (2-3 per week)
retreats
festivals
workshops
trainings