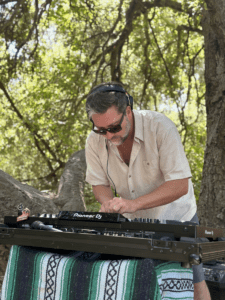 This is a picture of a secret location in Topanga, CA that is very special to me.
Most of the music that is played at shows, has some world music element to it.  Percussion and rolling bass lines are some of my favorite sensations in dance music.
Here is an original downtempo dance track that was written by Luna Achiary and McCullen.
Grew up in a Cultural event center and learned many forms of dance and rhythms.  I've been mixing world music live and performing in bands since the age of 12.  I play music from the heart and travel with each dancer on a journey through their bodies and soul.  Looking forward to sharing space with you.