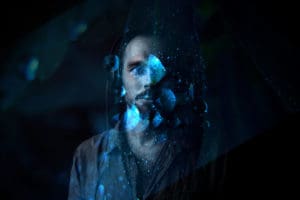 Showcasing some of the best emerging world electronic music on the planet.
A fusion of electronic music with ethnic, world, tribal, global bass and organic deep melodic music.
These live Ecstatic Dance DJ sets are a global music journey of soulful, shamanic, fun, sexy, tribal, ethnic and earthy rhythms crafted exclusively to the energy of the night. Guiding listeners on a transformational sound journey from organic downtempo music progressing deeper into a fully activated conscious clubbing vibe that will warm your soul, elevate your flowstate & boost your dose of endorphins.
Get ready for a deep & profound music experience like no other.
Marc Tomkinson is a master of frequency and a true alchemist of sound, fusing ancient wisdom with today's modern world music. A Swiss born, Aussie DJ, sound therapist, quantum healer, multi-instrumentalist & entrepreneur.
Marc has performed with some of the World's leading brands including Warner Music, Six Senses, WeWork, Sydney Mind Body Spirit Festival, Subsonic Festival, Festival 23 and many others touring Buddhabar Experience with over 120 Sold Out events in 2 years.
His passion and connection with music, nature, neuroscience, shamanism, spirituality, and mental health shows in the essence of his music journeys.