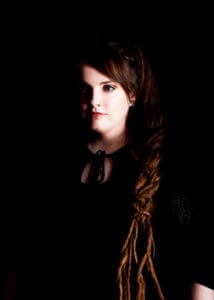 Ecstatic Dance Dallas
DJ | Producer | Dancer
I aim for my mixes to take people on a journey that traverses the expected and unexpected, to access both the known and unknown within one's self.
Inspired by a wide range of genres and moods, my mixes start slow and meditative, gradually build a beat and heat, crescendo to a batshit crazy peak, descend gently to earth, and settle back into stillness.
In a few words: Eclectic. Cathartic. Wild. Emotional. Fun.
katiedid is a DJ and electronic music producer who firmly believes that movement is medicine. She has over 10 years of experience creating ecstatic dance experiences, and has a deep connection to music through her decades as a dancer. Known for mixes that are as cathartic as they are challenging, katiedid provides a musical landscape for dancers to access what they need to express. Commonly heard after a katiedid set: "That was really a journey, an experience. I went somewhere."
katiedid has been creating musical journeys for ecstatic dance since 2009. She began her path as a musician later in life, when she started classical piano lessons at the age of 30. She naturally morphed into an electronic producer who can blend the more esoteric and creative realms with a solid understanding of hardware, software and technology. This year, she's been helping DJs in Dallas brush up on their technical mixing skills and learn more about what their hardware and software can do, while offering creative suggestions for more seamless flows.