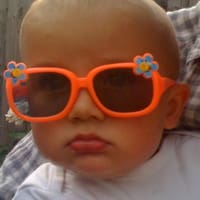 DJ and Conscious Movement facilitator with 30 years experience. I cut my teeth playing techno and trance when I was 16 years old, then moved on to hold a series of residencies in Edinburgh clubs where I played everything from breakbeat to deep house. Versatility is key. I am as comfortable playing a 2 hour deep house set in a club as I am hosting a 60 minute wave for a conscious movement practice. Working in the conscious movement space allows me to explore a wider range of musical genres and put my decades of experience to good use.
My musical style spans from dub to techno and everything in between. It's not the genre the important it is the quality and style of the track itself.
Musical genres you can expect to hear in one of my sets includes:
dub, tech house, electro, breakbeat, soul and some old school and balearic classics too.
If it's good music I'll play it.
Rhythm and bass are the most important elements in dance music, so you can expect things to be funky.
My musical
I started DJing in 1992 having grown up on a diet of raves and London's first ever trance parties. In those days I played trance and techno.
I moved to Edinburgh in 1997 and established myself in the local club scene holding a variety of residencies over the 6 years that I was there including:
Sublime, Nomad, Low Gravity and We Are Electric
Returning to London in 2003 I co-ran a record label called 10 Kilo and worked as a studio engineer for Matthew Bushwacka! in his Plank Studios (think Layo & Bushwacka! – Love Story). I went on to DJ in various countries across the world including Brazil, Argentina, Mexico, Japan, Australia, NZ, Germany, Spain Hungary and of course the UK.
In 2007 I moved away from the music industry to focus on other business interests but have maintained a passion and love for music and dancing.