ECSTATICA by BuddhaBar Experience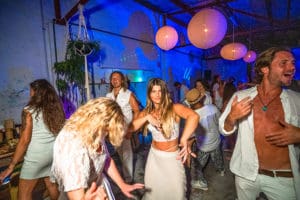 IMMERSE YOURSELF in a conscious dance party like no other, combining today's world of electronic music with holistic wellness practices to revive your mind, body & spirit. BOOST YOUR D.O.S.E of (Dopamine, Oxytocin, Serotonin & Endorphins) levels through music, movement, mindfulness & social connection. A holistic nightlife experience that will leave you feeling nourished & revived on all levels.
Guiding listeners on a global journey from downtempo melodic organic electronic music progressing deeper into a fully activated conscious clubbing vibe that will warm your soul, elevate your ecstatic bliss & boost your dose of endorphins.
His sets are energetic, warm, fun, tribal, sexy, uplifting and exclusively crafted to the vibe of the night.
Get ready for a deep & profound music experience like no other.
Marc Tomkinson – Swiss/Australian
Master of Frequency, a true pioneer in the conscious nightlife scene, a DJ, sound therapist, multi-instrumentalist, entrepreneur, holistic health practitioner and founder of Buddhabar Experience.  Marc's unique style and ever-evolving sounds showcase some of the best emerging world electronic music on the planet.