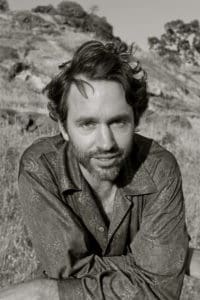 "Just as there are a variety of reasons to dance in community, there are a variety of reasons to serve as a dance facilitator. As I hold community movement space for joys, sorrows, and the whole range of emotional experiences that result in transformation and liberation, I experience my own process of personal growth and emotional expression. From my first free-form dance 15 years ago to the countless dances that I have facilitated in the last 13 years, I continue to be challenged and rewarded in holding sacred space and selecting enchanting music." –DJ Jai Dee
Grounded in conscious movement, DJ Jai Dee holds an intentional space for deep dance practice. As he builds dance sets inspired by the 5Rhythms wave, you will move you though a crescendo of building rhythms, and a grounding of your practice through softening. The soundscape is inspired by the beauty of multicontinental culture. Tracks are always organic; with no artificial ingredients. Jai Dee brings meditative and spiritual flows, followed by fun, playful, international grooves and savasana stillness.
Formerly a cellist in community orchestra, and currently a long-time bass player and sound engineer, Jai Dee began his journey in conscious movement in 2006. As he was swept into the joys and gifts of conscious dance, he began DJing and facilitating in the Monterey Bay Area. Over the course of the next few years, Jai Dee brought meditative and spiritual flows, followed by fun, playful, international grooves to retreat venues such as The Esalen Institute and Harbin Hot Springs, as well as to weekly dances and house parties around the bay area. The groves continued as Jai Dee rekindled the Tucson Ecstatic during nursing school, and then, after graduating, he created sweet live mixes at weekly dances in Sebastopol. Later, Jai Dee rocked Asheville, North Carolina as a facilitator in the Asheville Movement Collective.
Jai Dee has now landed in Ashland as his new home, and we welcome him as he brings his delicately dynamic waves and playful spirit to the Ashland Dance Community.