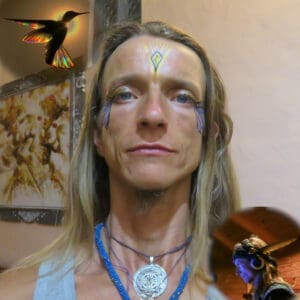 High-Vibe musix + ecstatic sound Journeys... a rapturous intoxication with the divine. Medicinal, shamanic and organic, multi-layered soundfields. You are invited unto a cosmic journey within yourself, where the finest music is the only guide, your mind a witness, and your body the instrument... forget your mind and surrender to ecstasy ~ BE DANCE ~ let go …
My tunes are medicinal, shamanic and organic, multi-layered soundfields which invite you to dive deep into yourself and the magical Cosmos we inhabit. Coded with specific frequencies, natural sounds and sometimes spoken wisdom pearls, my sets entice  you onto Journeys into an expanded state of
Ecstatic Awakening.
I've been dancing wildly and ecstatically ever since my Teenage time, and back then, it was mostly Psychedelic Rock and Goa that turned me on and gave me the space to enter into deep states of Trance.
When I discovered 5 Rhythms and festivals where it was possible to get high naturally, I felt drawn to the depth that the wave-like journey through different rhythms can create. Exploring this deeper, Ecstatic Dance
came my way. Following my passion of discovering & exploring music, I began to share it offered my first Ecstatic Dance in 2014:

Since those days, my tunes evolved into shamanic organic multi-layered soundfields, with many medicine songs and an enticing underlying beat and bass, taking the dancers on shamanic healing journeys.Ecstatic Dance – Earth Temple Ceremony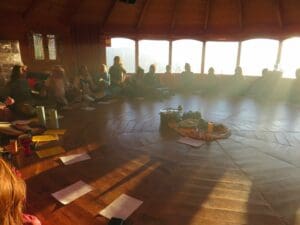 ✧ ~ . ~ < < ༶ > > ~ . ~ ✧


Nowadays, we like to create ceremonial events as a small Team, combined with the medicine of Cacao, and an integration phase with sacred Song circles or Gongs + Singing bowls.
Cosmic Ecstatic Dance Journeys + Cacao Ceremony
.
✧ ~ . ~ < < ༶ > > ~ . ~ ✧
.
Contact me below if you'd like me to add some magic to your event.