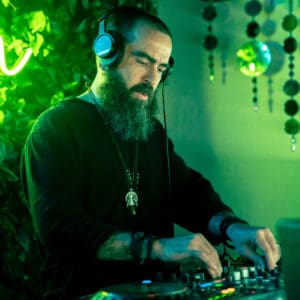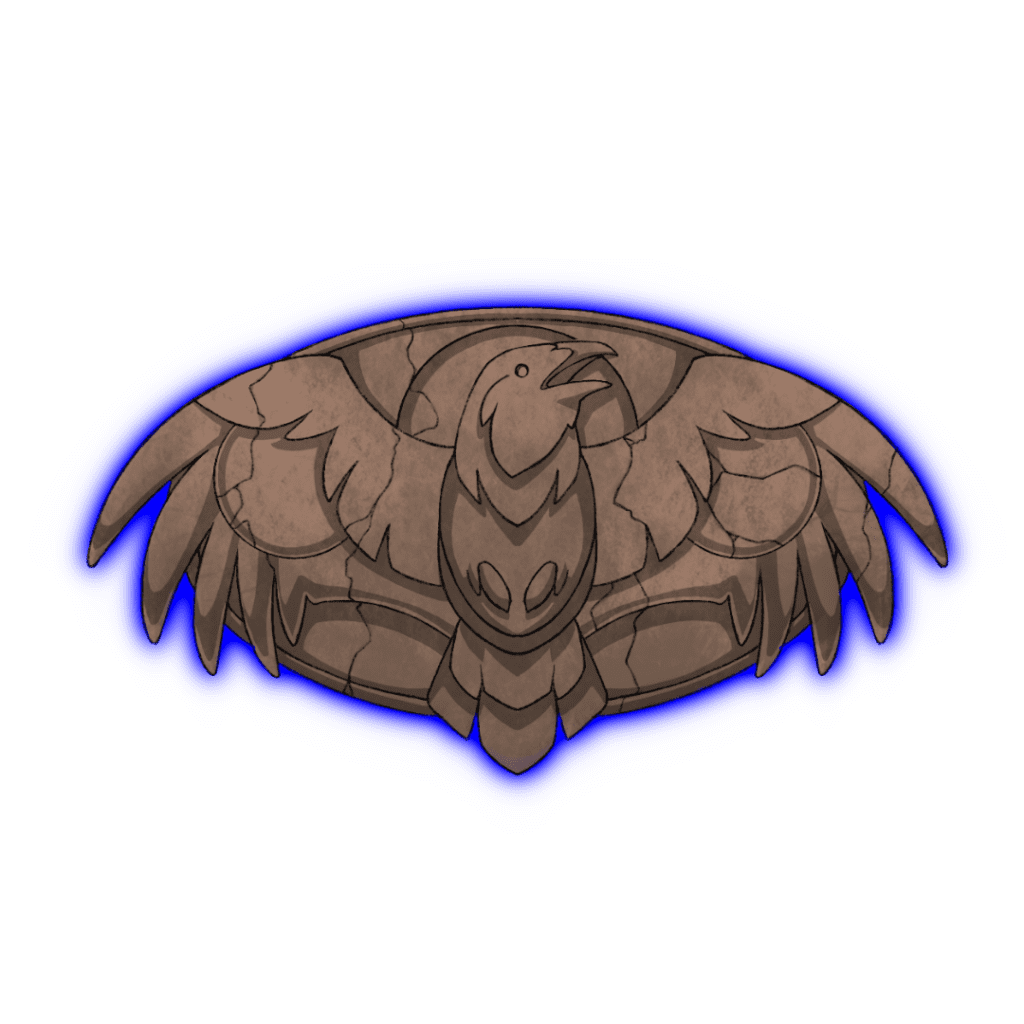 Desert Raven is a spiritual, mystic soul, who, for his whole life, has had a deep affinity to dance, to the harmonic and melodic nature of sound, and to the healing and inspiring power of music. He believes in the power of storytelling as well. Music should have a powerful message and journey, with a spirit that moves the listener's soul.
Desert Raven seeks the mystical groove in all sounds. His signature style has grown and matured into an organic, ethnic, psychedelic, ecstatic, trippy sound, with an ancient feel, evoking a mystical vision experience. He still seeks to explore new soundscapes where possible. He is a versatile artist. He has released songs in multiple genres, from ethno-organic psychill, psybient, psydub to other forms of downtempo like ethnodeep and slowtech to more uptempo styles in organic house to progressive house to melodic techno. Overall, he seeks to bring the audience close, making even larger events feel like an intimate party among close friends and family, where trust, love, and freedom of spirit are paramount.
His personal approach to composition and production is to infuse deeper, more ambient sounds into all he does, to evoke nature and dreams. He believes ethnic, traditional instruments should be used as much as possible and that they can work beautifully with well-crafted electronic sounds. A bass player at heart, he seeks to create rhythm and harmony that penetrates to the heart and brings the heart of the listener and dancer to a level of energy in sync with, as mentioned earlier, deep feelings. He seeks to find and bring the listener to a place of natural, spiritual illumination, where the listener encounters healing, encouragement, and divine purpose.
Desert Raven is the founder of the Denver-based Primordial Grooves music collective and the Primordial Podcast. Also, he was the co-founder (with his Greek spiritual brother, Dirlasion) of The Odyssey Music Podcast.
Based in Denver, CO, USA, he has grown up and lived around the world, and uses his life experiences in many cultures as the foundation and root of his ethno-organic sound and worldview.
His spiritual growth has been influenced by the great mystics and prophetic, ecstatic visions and journeys of the soul, set deep in the wilderness, to attain the pure and sacred spiritual state, to receive the deeper vision of life.
He seeks to create soundscapes with depth and layering of emotion, with extended build-ups and climaxes. He works with music that is primarily longer form and believes that, like our own deeper feelings, good, deep music takes time to surface. As a storyteller, he embraces the epic storytelling tradition, so his music feels epic in scope and very much like a story.
His goal is to bring the sacred and the mystical and the ecstatic and the healing to the world through love and music.  He wishes you a blessed journey in your own life!