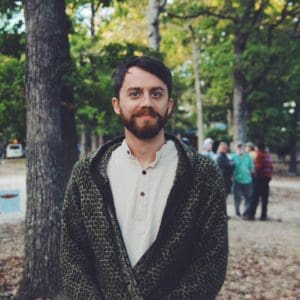 I am an emissary of sacred music. I seek to open the way of the heart to facilitate the expression of ecstatic dance through the art form of the DJ.
I like to weave a story through music with a deep intentional theme behind each set reflective of what's happening for me in that moment as well as what is transpiring in the world at large. I look to create an experience that takes the dancers on a seamless journey through many genres of dance music including world, sacred bass, tribal house, deep tech, psydub, trance and others so that may let go, trust, embrace their full expression. I aim to take the dancers to a peak point of release and then calm blissful return to stillness and center.
From an early age I discovered the power, joy and ecstasy of dance, from taking ballet and creative dance classes, and from doing the Dances of Universal Peace and the Sufi practice of Zikr. Along with this passion came a deep love and reverence for music and sacred sounds. In 2014 I attended an ecstatic dance facilitator's retreat that propelled me further into this life path of holding space and sharing medicinal music. Since then I started hosting dances in Lawrence, KS and playing at the Kansas City Ecstatic Dance as a resident DJ while continuing to hone my skills and gather tools to help crack open the hearts of those I am blessed to be with in this time in this life. Currently I reside in Portland, OR and play regularly at the weekly Sacred Circle Ecstatic Dance events.