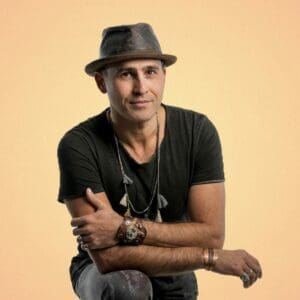 💗A Meditation💗A Movement💗A Prayer for an Awakening Heart💗
Apukuna curates and crafts a one-of-a-kind sound from the mountains of western Canada. As the electronic expression of musician Jon David, the Apukuna sound emerges from all regions of the earth through a deep process of listening, attuning and allowing. His musical journeys are best described as 💗Heart-Beats💗 and he devotes equal intention to facilitating inward and outward movement – inviting participants to allow the body to breathe, just as it knows perfectly how to do.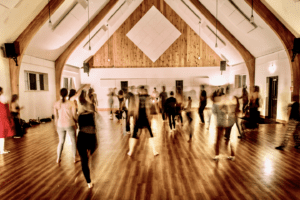 As a DJ, Apukuna has become recognized for his live remixes that can only ever be heard within his musical storytelling. Apukuna can be found guiding ecstatic dances, shaking dancefloors, supporting meditative spaces, facilitating breathwork, and most recently on the playa of Burning Man 2022 where he built and joined The Sound Garden camp and lineup, and played at Burners Without Borders and The Pink Bunny.
His presence on SoundCloud has attracted a devoted fanbase – particularly to his long-format storytelling that has come to support listeners around the world looking to be guided inward for healing and for remembering the love that we are. His 2020 release "Return of the Bird Tribes 2020" has attracted over 110k plays and his breathwork mixes are used by facilitators worldwide.
Apukuna allows his sound to travel into multi-genre experiences and he uses every opportunity to adapt and expand his sound to support all spaces. He has most recently produced mixes for record labels Jumpsuit Records, NUMA, Echoes from Venus, and Cosmovision Records.
The Apukuna sound is cultivated on the traditional territories of the Sinixt, Ktunaxa and Syilx.
TESTIMONIALS
"This is absolutely incredible." Bwoy De Bhajan (Denmark)
"This music has brought me back to juicy happy life." (London, UK)
"Fantastic fusion of heart-centered, sacred medicine and delicious movement sets." (Bali, Indonesia)
"One of the few journeys I listened to from start to end. Love the songs, the flow, the technical abilities, and the few mid-tempo moments that you weaved in." – Nowananda (Israel) 
"This [Apukuna] mix has saved me! And also saved a friend. Literally helped bring us down off the brink of anxiety and despair. What a powerful mix." (Atlanta, GA, USA)
"I am utterly moved by your musical offerings. Each mix feels like a prayer and allows my heart to soar on bright wings." (Austin, TX, USA)
"I have been dancing to your music for this past year and it has been so healing and celebratory!" – JemInEye Incantations (Santa Cruz, CA, USA)
"Pure medicine frequencies." (Germany)