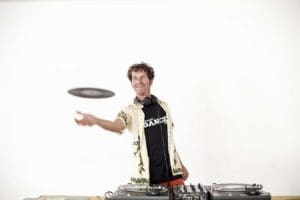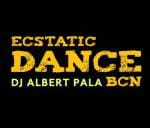 I was born in Barcelona in 1971. When I was a child, my passion with toys was not simply to play with them, but to disassemble them and see how they worked inside. Right now this is the passion that moves me, do it with myself. And every time I find something in my life I enjoy myself and my relationship with life. I live in nature, and I am a great lover of music and dance. Capoeira, break dance, contact-impro, ecstatic dance and 5 rhytms practitioner. Another of my passions is fire, I guide and facilitate transformative experiences through heat and sweat in sweatlodges.
In my sets I use a wide variety of styles and world music, which help dancers to deepen, both in ways of dancing and in feeling and expressing emotions. His sets are always improvised and based on communication between DJ´s and dancers. House, techno, dubstep, trance, funky, break beat, drum & bass are always present in their sets.
In 1992 he discovers the Techno culture, which seduces him until in 1996 he begins to practice the art of the DJ.
At the beginning of the millennium, he lives a profound change that brings him closer to shamanism, and to the study of modified states of consciousness. Giving rise to the creation of the Pala association.
In 2010 he introduced the Ecstatic Dance in Europe from his hometown, Barcelona.
In 2015 he created the first training of Dj-facilitator of Ecstatic Dance in Spain.
In 2017 he feels the impulse to share his knowledge and experiences about Ecstatic Dance in the book "Ecstatic Dance, bailando hacia la libertad". Now the book is ready in spanish, the english version coming soon.
He is still sharing his music, and is fully dedicated to teaching future DJs.