VILLAGE DANCE is an ecstatic dance inspired, intentional, playful, joyful, free-form, family-friendly, daytime dance party. We gather on the last Sunday of every month for a journey of music, movement, and mindfulness. We start with an opening circle, followed by music and movement, and end with a closing circle. As this is a community-led event, your participation and involvement are encouraged!
FREE | ALL AGES | EVERY BODY
11:00am-1:30pm
Village Homes Community Center, Davis
Last Sunday of every month.
2661 Portage Bay E., Davis, CA 95616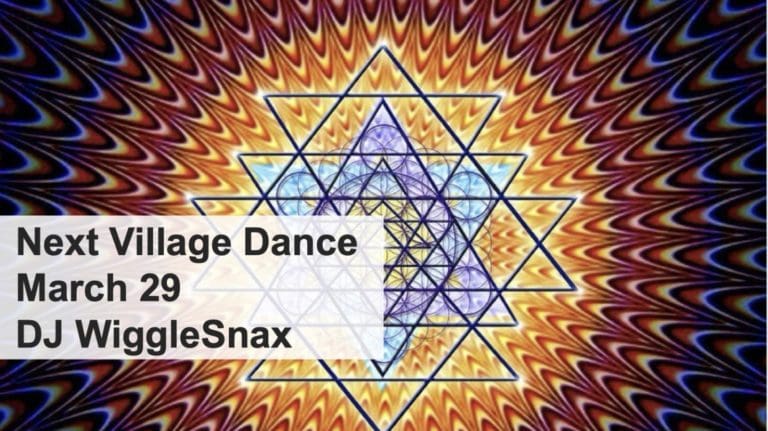 WiggleSnax
March 29, 2020
Ecstatic Dance – 3 Simple Guidelines
1. We Dance without shoes (or: We Dance Barefoot)
This allows us to connect more fully with the Ground (socks are OK)
If you have a physical condition that you need dance shoes, then OK
2. We Dance without words (or: We Dance with Body Language)
This makes it easier to be in a Meditative State
No Verbal Instruction from the Facilitators
No Talking from the Dancers
3. We Dance as We Are
No Drugs/Alcohol, No Phones, No Camera/Video, No Scents, No Expectations, No Judgements, No Shoulds, No Oughts… Just Be Yourself; With Respect for Ourselves, the Space, and One Another.