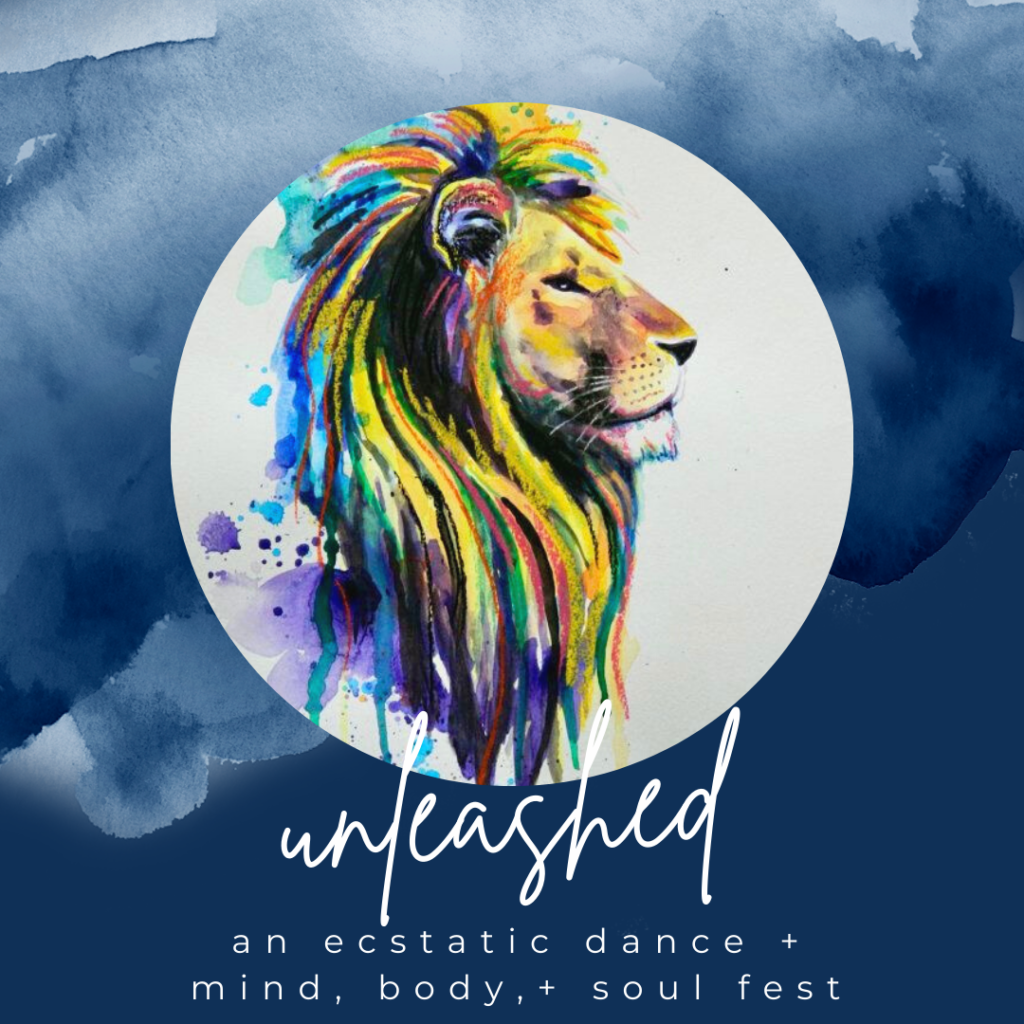 Unleashed: an Ecstatic Dance + Mind, Body, + Soul Fest
WELCOME…
to a sacred space for men + women who together create a conscious community through ecstatic dance, as free movement + free connective mind, body, + soul expression is honored.
Ecstatic Dance is a facilitated freeform movement journey, held in a safe + sacred container. It's a place where you can be your unique self as you connect to a common source.
A space where Dancers abandon themselves to the rhythm + move freely as the music takes them, leading to trance + a feeling of ecstasy.
THE EFFECTS OF ECSTATIC DANCE:
ecstasy, which may be experienced in differing degrees

feeling connected to others, and to your own emotions.

expansion as the dance is identified as a form of meditation, supporting you in coping with stress and to attaining serenity.
With a Mind, Body, + Soul Fest to greet you, an internationally known keynote speaker to expand you, + a freeform Ecstatic Dance to unleash YOU, we will be sure that you leave this Fest feeling fully expressed, alive + empowered.
ABANDON YOURSELF TO THE RHYTHM.
BE UNLEASHED.
*$5 from each ticket will be donated to Preble Street to further support their efforts in empowering people experiencing problems with homelessness, housing, hunger and poverty, and to advocate for solutions to these problems.
Save the Date!
Pre-sale, early bird tickets go on sale October 3rd! General Admission tickets begin November 2nd.
Dance date: Saturday, January 22nd
15 Resurgam Place, Portland ME 04102
$65 for pre-sale early bird, $75 general admission and at door.
1. Are there guidelines for an Ecstatic Dance?
We Dance without shoes, or we dance barefoot.
This allows us to connect more fully with the ground (socks are OK). If you have a physical condition that you need dance shoes, then OK.
We Dance without words. We Dance with body language, this makes it easier to be in a Meditative State.
We Dance as We Are.
No Drugs/Alcohol, No Expectations, No Judgements, No Should's, No Oughts… Just Be Yourself; With Respect for Ourselves, the Space, and One Another. If someone comes up and wants to dance with you, and you aren't feeling it, simply hold your hands together in prayer formation over your heart to politely decline their invitation.
We leave our phones behind. The only story you're broadcasting is the joy of your body, being present in the movement.
2. What should I bring to the event?
Bring a water bottle and plan to wear loose clothing that you are comfortable moving in from goddess skirts, yoga to gym attire – wear what has resonance for you + feels supportive to your intention of unleashing – all is welcome!
We will have a coat check available at check in and place for shoes.
3. Do I have to bring my printed ticket to the event?
No, but it never hurts to have a backup.
4. Is it ok if the name on my ticket or registration doesn't match the person who attends?
Yes, as long as you are prepared with the name of the ticket holder we will be able to check you in.
Photo Credit: Kimberly Mufferi 2021 and Conscious Curious Events – Austin, TX