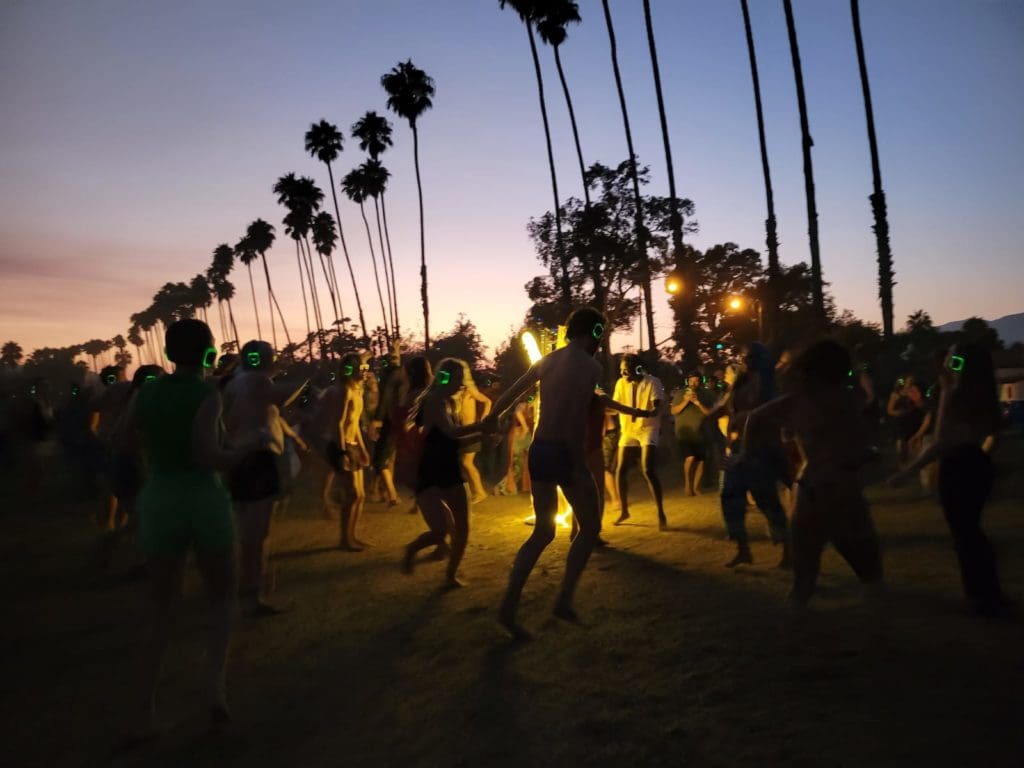 Santa Barbara Ecstatic DAnce
We are a weekly outdoor dance with headphones that attracts a young and lively crowd.  Expect a fresh mix of very contemporary and energetic music curated by one of our founders Ean Golden and Aaron Musicant.
The time changes due to the season to make sure to visit Ecstatic Dance Santa Barbara here 
Chase Palm Park, East Cabrillo Boulevard, Santa Barbara, CA, USA
The invitations for Santa Barbara Ecstatic Dance are:
Keep cell phones and talking off the dance floor
bring your full, wild expressed self on the dance floor
no photos or videos of the dancers
no drinks or drugs please.
barefoot is amazing but shoes are welcome too if you need to protect your feet
respect others and get consent when trying to dance with someone.