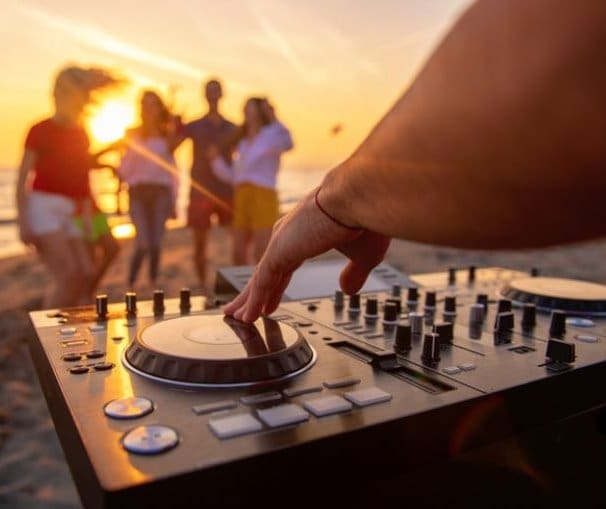 Pleasure Beach Silent Disco Ecstatic Dance on Castle Island, Boston MA
Our weekly Castle Island events are currently over for the 2023. Please visit our social media to discover upcoming events in the Boston area.
Sundays in the Summer of 2022.
2010 William J Day Boulevard, Boston, MA
Ecstatic Dance – 3 Simple Guidelines
1. We Dance without shoes (or: We Dance Barefoot)
This allows us to connect more fully with the Ground (socks are OK)
If you have a physical condition that you need dance shoes, then OK
2. We Dance without words (or: We Dance with Body Language)
This makes it easier to be in a Meditative State
No Verbal Instruction from the Facilitators
No Talking from the Dancers
3. We Dance as We Are
No Drugs/Alcohol, No Phones, No Camera/Video, No Scents, No Expectations, No Judgements, No Shoulds, No Oughts… Just Be Yourself; With Respect for Ourselves, the Space, and One Another.
COVID PRECAUTIONS:
We take temperature checks. We sanitize headphones after use and use gloves when handling. Our headphone handler is also completely vaccinated. Masks are recommended but not enforced, please respect both the current mandates as well as each other.