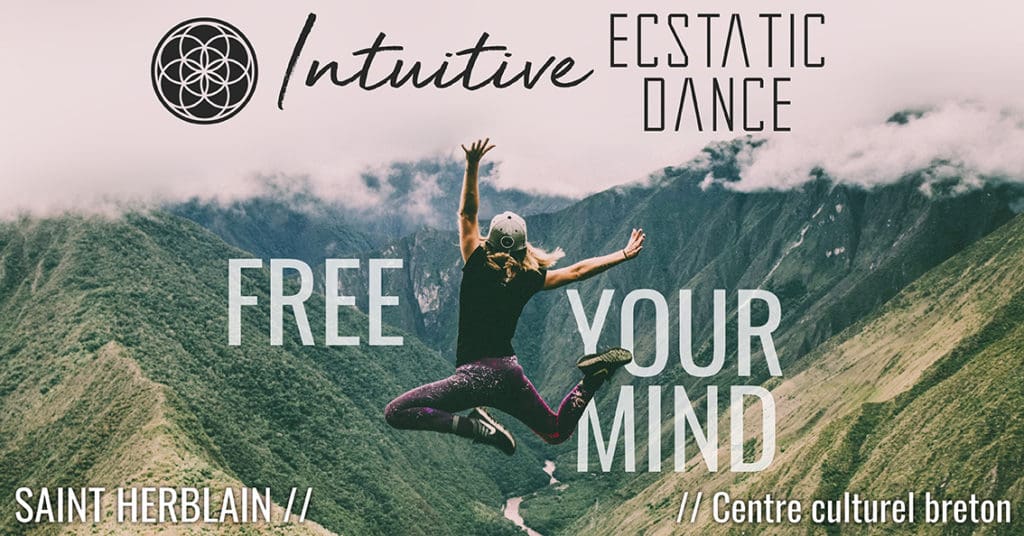 Tu as envie de commencer ton weekend par te faire du bien ?
Viens Découvrir l'Ecstatic Dance !
 On commencera la soirée à 19h avec un accompagnement qui vous permettra d'entrer peu à peu dans le mouvement et à laisser s'exprimer le corps et votre enfant intérieur.
 On enchainera directement avec Morgan aka Watt Rabbit (
https://www.mixcloud.com/Watt_Rabbit/
) pour une danse libre d'une heure et demi, devant un Sound system immersif et ambiance lumineuse enveloppante.
 Au terme de la danse, de 21h à 22h30 vous pourrez si vous le souhaitez rester vous poser et échanger, tout en profitant de jus de fruits préparés sous vos yeux par les membres de l'association "i comme ici".
Vous pourrez aussi vous faire masser par :
 Raphaël (ostéopathie)
 Irène (shiatsu)
 Lieu
Centre culturel breton – Yezhoù ha Sevenadur
12 Avenue de l'Angevinière, Saint-Herblain
 Date et horaires
Vendredi 17 décembre
19h à 22h30
 Tarifs
15 € par personne
13 € si vous prenez une carte de 6 sessions (les sessions sont tous les mois)
Pensez à prendre de la monnaie pour les jus et les massages 
 Inscription
2 possibilités :
– Via le lien ci-dessous (5€ d'arrhes sont demandées pour valider votre inscription) :
https://www.billetweb.fr/ecstatic-dance-nantes-17…
– Rendez-vous directement sur place : pensez à nous contacter avant pour savoir s'il reste de la place (le nombre de place étant limité)
12 Avenue de l'Angevinière, Saint-Herblain, France
Ecstatic Dance – 3 Simple Guidelines
1. We Dance without shoes (or: We Dance Barefoot)
This allows us to connect more fully with the Ground (socks are OK)
If you have a physical condition that you need dance shoes, then OK
2. We Dance without words (or: We Dance with Body Language)
This makes it easier to be in a Meditative State
No Verbal Instruction from the Facilitators
No Talking from the Dancers
3. We Dance as We Are
No Drugs/Alcohol, No Phones, No Camera/Video, No Scents, No Expectations, No Judgements, No Shoulds, No Oughts… Just Be Yourself; With Respect for Ourselves, the Space, and One Another.