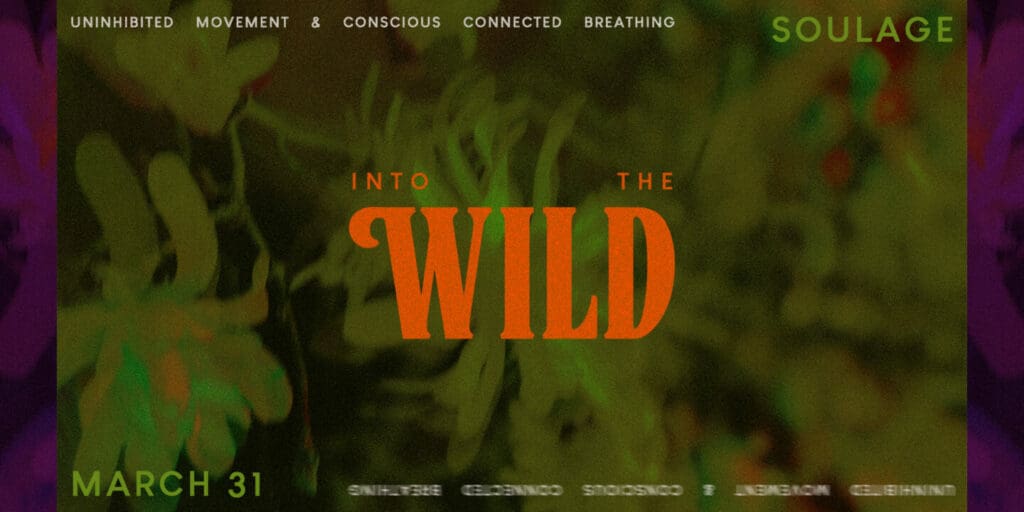 We invite you to embark on a transformative journey of cathartic release. As the lights dim and the music turns up, begin with 45 minutes of uninhibited movement led by Emily to free the body and the mind. Get curious, get playful, get captivated by your own self-expression, all while immersing yourself in the collective energy of the space. Then, discover the powerful healing tool of breathwork during 45 minutes of conscious connected breathing. As a certified breathwork facilitator, Catarina will guide you through the process and provide a safe and supportive environment for you to delve deep into the wilderness of your mind. We'll conclude with 15 minutes of optional share time.
Join us on March 31 as we head into the wild.
One-time event that will hopefully return in the future
9 E Franklin St First Floor, Baltimore, MD 21202
$35-40 (but no one turned away for lack of funds)
Ecstatic Dance – 3 Simple Guidelines
1. We Dance without shoes (or: We Dance Barefoot)
This allows us to connect more fully with the Ground (socks are OK)
If you have a physical condition that you need dance shoes, then OK
2. We Dance without words (or: We Dance with Body Language)
This makes it easier to be in a Meditative State
No Verbal Instruction from the Facilitators
No Talking from the Dancers
3. We Dance as We Are
No Drugs/Alcohol, No Phones, No Camera/Video, No Scents, No Expectations, No Judgements, No Shoulds, No Oughts… Just Be Yourself; With Respect for Ourselves, the Space, and One Another.