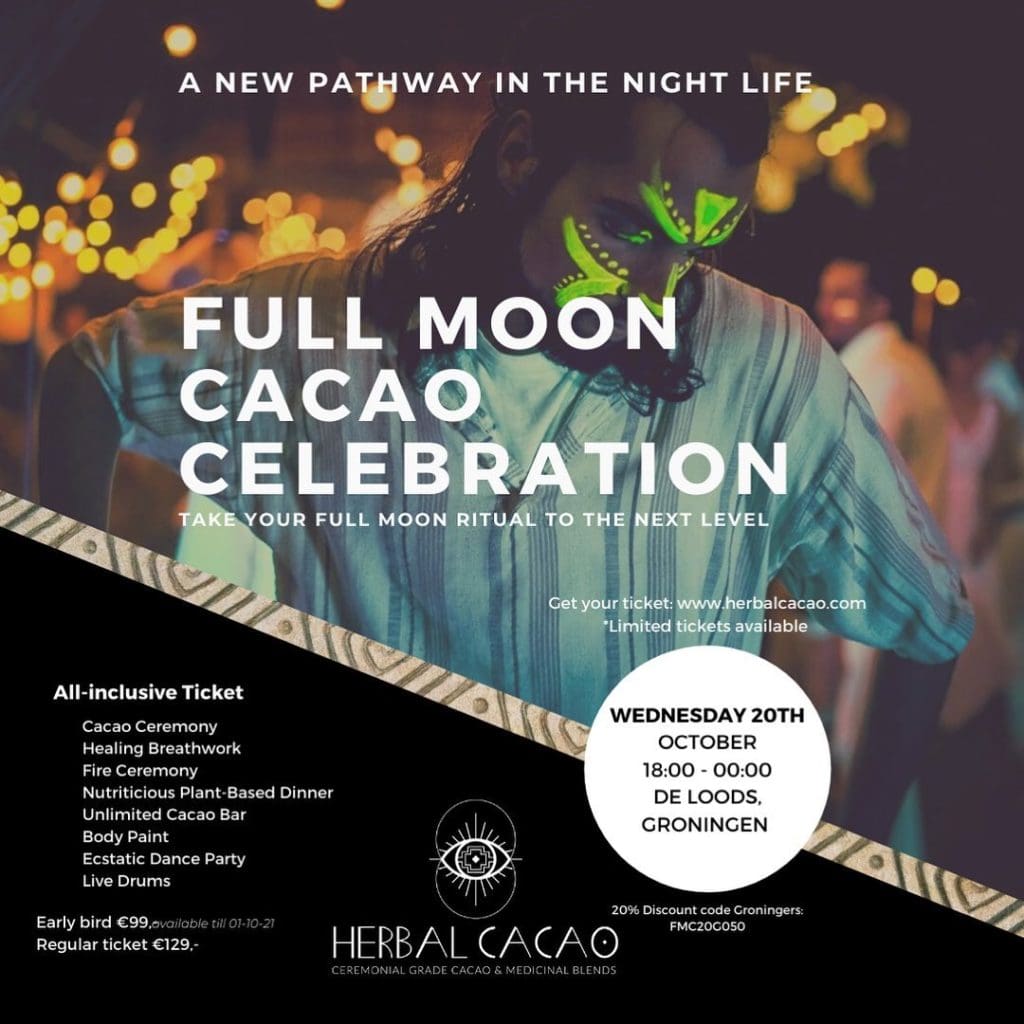 Full Moon Cacao Celebration
We created a wellness-spiritual event where the last section is dedicated to the ecstatic dance.
The particularity of this event is that we combine in order the following :
cacao ceremony (raw pure cacao directly from Mexico by Herbal Cacao)
breathwork journey (guided by our registered breath work practicionaire)
plant-based dinner
body painting (assisted by our body artist)
ecstatic dance
Our mission is to let explore our power within not just by the use of the dance but also by the sacred energy of cacao followed by the use of the breath.
In the ecstatic dance, the music is focused on tribal, electronic, ethnic deep house.
Neutronstraat 3, 9743 AM Groningen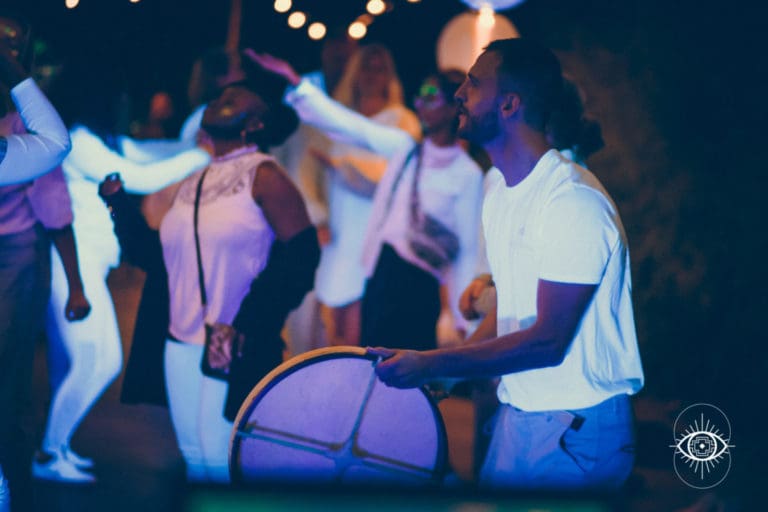 Alessio Veneziano
October 20, 2021
Ecstatic Dance – 3 Simple Guidelines
1. We Dance without shoes (or: We Dance Barefoot)
This allows us to connect more fully with the Ground (socks are OK)
If you have a physical condition that you need dance shoes, then OK
2. We Dance without words (or: We Dance with Body Language)
This makes it easier to be in a Meditative State
No Verbal Instruction from the Facilitators
No Talking from the Dancers
3. We Dance as We Are
No Drugs/Alcohol, No Phones, No Camera/Video, No Scents, No Expectations, No Judgements, No Shoulds, No Oughts… Just Be Yourself; With Respect for Ourselves, the Space, and One Another.