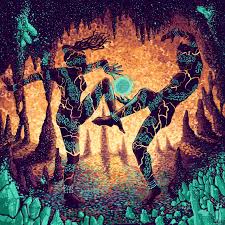 Fayetteville Ecstatic Dance
This is a chance to unleash the power within you through ecstatic dance. Move the body in ways you never thought were possible and let the soul sing. Moving to the beat of the DJ, people of all ages are invited to release the stress coddled up inside them. No drugs or alcohol allowed, just pure, and free bodily movement in the craziest and silliest way possible. Ecstatic dance brings to the life the wonderful, boundless energy that God has gifted you. It's about letting your heart and soul sing like it was meant to do.
Ecstatic Dance – 3 Simple Guidelines
1. We Dance without shoes (or: We Dance Barefoot)
This allows us to connect more fully with the Ground (socks are OK)
If you have a physical condition that you need dance shoes, then OK
2. We Dance without words (or: We Dance with Body Language)
This makes it easier to be in a Meditative State
No Verbal Instruction from the Facilitators
No Talking from the Dancers
3. We Dance as We Are
No Drugs/Alcohol, No Phones, No Camera/Video, No Scents, No Expectations, No Judgements, No Shoulds, No Oughts… Just Be Yourself; With Respect for Ourselves, the Space, and One Another.