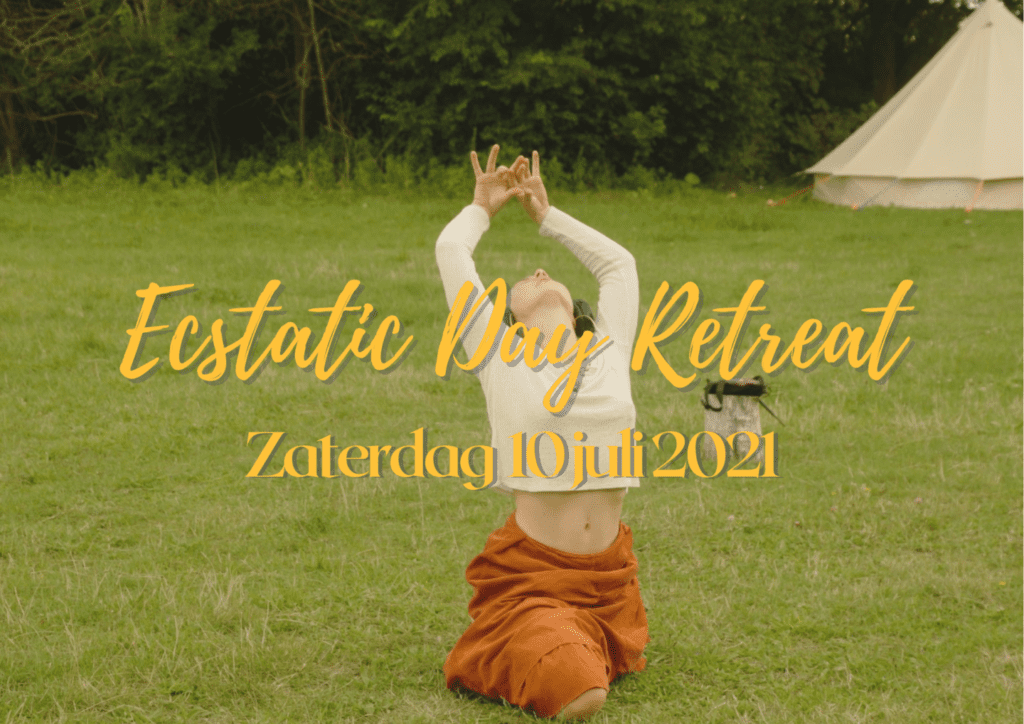 On the Ecstatic Day Retreat we invite you to connect deeper with yourself, your natural surroundings and your brothers and sisters.
During this day you will be fully guided and prepared for an ecstatic release! Through beautiful and soft activities for the body, mind and soul. We journey inwards, caressing our inner world, meeting our deepest hurt, desire, joy, softly breaking through barriers, climbing, rising, shaking into outward expression for yourself and the universe to see.
What can you expect?
This is a full day program from 10 am till 10pm. With different activities like meditation, yoga, sound healing, voice liberation and of course ECSTATIC DANCE with DJ Yarun Dee! All the activities work in harmony so you can fully express yourself in this conscious dance. No primary experience in any of the activities is needed, as you will be gently guided through the whole day, following your own pace and rhythm.
Food
Delicious pure vegan food will be served by Kennia Mindful Cooking and is included in the price. It will be a treat for all your senses and whole being.
Location
This Ecstatic Day will be at the Oase – natural arts in Den Dolder. This is a beautiful energetically charged space surrounded by lush nature. It will feel like a mini holiday, away from everyday hustle & bustle.
Oase – natural arts
Dolderseweg 164
3437 NB Den Dolder (Near Utrecht & Hilversum)
Information & Tickets
Info 👉 https://www.kennia.nl/ecstatic-day-retreat-2/
Tickets 👉 https://www.kennia.nl/reserveren/ 
Join us on facebook 👉 https://fb.me/e/1rNvgA0KX 
Email Kennia 👉 intuitivesisterhood@kennia.nl
Dolderseweg 164, 3734 BN Den Dolder
Ecstatic Dance – 3 Simple Guidelines
1. We Dance without shoes (or: We Dance Barefoot)
This allows us to connect more fully with the Ground (socks are OK)
If you have a physical condition that you need dance shoes, then OK
2. We Dance without words (or: We Dance with Body Language)
This makes it easier to be in a Meditative State
No Verbal Instruction from the Facilitators
No Talking from the Dancers
3. We Dance as We Are
No Drugs/Alcohol, No Phones, No Camera/Video, No Scents, No Expectations, No Judgements, No Shoulds, No Oughts… Just Be Yourself; With Respect for Ourselves, the Space, and One Another.